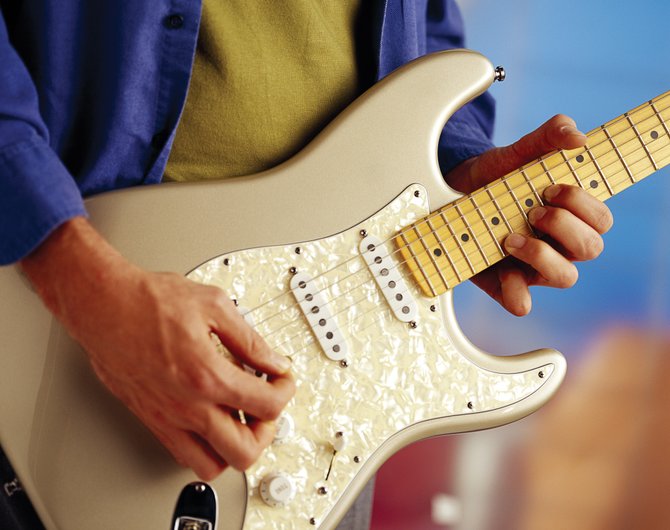 YAKIMA – Several weekends of entertaining options are being hosted by the Allied Arts of Yakima Valley beginning Saturday, Aug. 24.
Heading the list of attractions is the Portland-based alternative rock band "One from Many," which will offer its take on the music business at an acoustic workshop and concert to be held Saturday, Aug. 24, at the 5000 W. Lincoln Ave. arts building in Yakima's Gilbert Park.

The workshop and concert will be held from 6 to 11:30 p.m. Tickets are $10 in advance and $15 at the door.
One of Many is fresh off of a tour with Ben Kenney of Incubus, and has served as the opening act for such groups as Everclear, 3 Days Grace, Presidents of the USA and Landon Pigg.
Later this month, Allied Arts will host "La Memorias," a Washington State University theater arts education performance program. The Friday, Aug. 30, program will be held from 7-9 p.m., and is free to the public.
The program features Washington State University student performers from around the state in an outreach program, which combines writing, performance and theater to help students prepare for college.
Founded by John Fraire, a WSU vice president for student affairs and enrollment, the "performance as education" outreach uses theatre and performance as a springboard to increase the college attendance and retention rates of Latinos and other under-served high school students in the rural communities of Central Washington.
The students are brought together with a team of professionals, including theatre personnel, educators, and counselors and together, the students and the professionals produce professional, top quality, original theatre for the state.
The annual Poetry Open Mic series begins Wednesday, Sept. 11, at 7 p.m. in the Peggy Lewis Gallery inside the Allied Arts center. The series will continue each second Wednesday of the month through March 12, 2014.

Among the featured poets scheduled to perform are Emily Benson Gwinn, Josh McKimmey, Randie Gottlieb, LeAnne Ries, Don Berk, Wendy Warren and Terry Martin.
Those interested in sharing their original poetry are encouraged to sign up by calling (509)-966-0930. No experience is needed.
Also, the 46th annual juried art show continues through Sunday, Aug. 25, at the Allied Arts Center in Gilbert Park. Admission is free to the show, which is open from 11 a.m. to 5 p.m.
Persons interested in helping at the 2013 Fresh Hop Ale Festival are encouraged to call Emily Gwinn at the arts center (509)-966-0930 or email her at Emily@freshhopalefestival.com
For those only interested in attending the popular ale tasting set for Thursday, Oct. 3, in Yakima, tickets are now on sale. Cost is $30 in advance or $35 at the door.
For these and other Allied Arts programs, check www.alliedartsyakima.org.