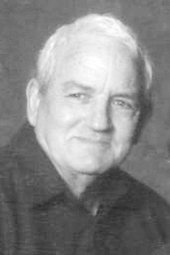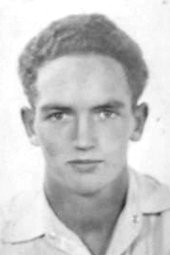 Donald Clyde Smith, 89, of Sunnyside passed away peacefully following a brief illness on Monday, Aug. 19, 2013, at his home under hospice care in Sunnyside.
Don was born May 22, 1924 in Rainier, Ore. He was the youngest of four children born to Jesse Curtis Smith and Esther Elizabeth Smith, and was the last surviving child of their family.
He graduated from Kennewick High School in June 1942, and joined the U.S. Navy two months later. Don served in the U.S. Navy during the entirety of WWII. He was a boiler operator on the USS Woodworth, a naval destroyer which saw considerable action in the South Pacific. Following his military service, he married the love of his life, Reva June Jensen on July 10, 1947. They were happily married at the time of his passing after 66 years together.
He was a longtime member of the Church of Jesus Christ of Latter-day Saints. Following the war he was employed by General Electric at the Hanford Atomic Works for 24 years. He then entered the real estate business and opened an office in Sunnyside with his wife Reva. They eventually replaced the real estate business with an art and picture frame store called Lamplighters in Sunnyside, which they operated with their son Dale for many years. Don loved camping, fishing and traveling. During his family years he loved to visit the many national parks in the west. He particularly enjoyed accompanying his family on fishing and camping trips to Tadnaipum Campground at Lake Riffe, as well as catching salmon at Sekiu on the Olympic Peninsula. He was a good and honest man who will be sorely missed by his family and all who knew him.
He is survived by his loving wife, Reva; their three children, Kelly Smith, Kenneth Smith and Dale Smith; 10 grandchildren; and 24 great-grandchildren.
Funeral services for Don will be held Tuesday, Aug. 27, 2013, with a brief viewing for family and friends from 10 to 10:30 a.m., followed by services at 11 a.m. at the Sunnyside Ward of The Church of Jesus Christ of Latter-day Saints, 2000 East Lincoln Avenue in Sunnyside. Don will be interred on Wednesday, Aug. 28, 2013, at 11 a.m. at Weiser Cemetery in Weiser, Idaho.
Those wishing to sign Don's on-line memorial book may do so at www.funeralhomesmith.com.
Smith Funeral Homes Ltd. and Crematory in Sunnyside is in charge of arrangements.
More like this story