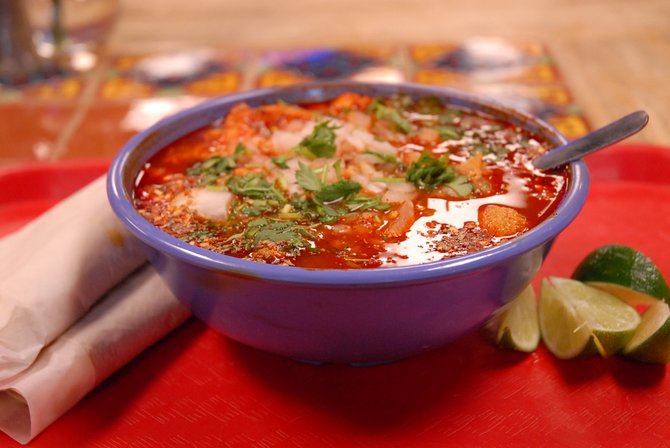 GRANGER – It's time to break out your favorite menudo recipe and polish it off for entry into the 10th annual Washington State Menudo Festival to be held Sunday, Sept. 1, at Granger's Hisey Park. The festivities begin at 11 a.m.
The Granger Chamber of Commerce-sponsored festival features a cook-off offering area menudo cooks an opportunity to serve up their best version of this traditional Mexican pozole.
The winning cook stands to earn not only bragging rights for a year, but cash prizes, in such amounts as $300, $200 and $100.
This year in addition to the menudo contest, a car show, a volleyball tournament and the sale of menudo are also planned. The one-day festival concludes at 4 p.m.
Entry forms are available by contacting the Granger Chamber of Commerce at 854-7304 or by visiting www.grangerchamber.net.