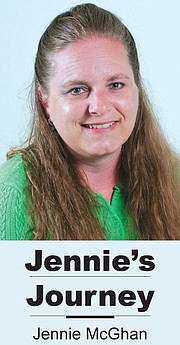 Earlier this week I read a heart-touching story about a 92-year-old woman adopting a 71-year-old woman who has since her teens been a part of the older woman's family.
This story touched me emotionally because the message conveyed by the story is that it is never too late to show someone you care about how much they truly mean to you.
Adoption is a beautiful thing. There are many youngsters in this world without parents of their own or who have parents deemed unfit.
I also know there are adults who for whatever reason no longer have ties to their biological families, but have people in their lives who are like family.
It is in the reaching out to make a difference in the lives of others that we symbolically adopt different people. We take ownership over our relationships with others.
The women in the story became a part of one another's lives because of the younger woman's need of a guardian. But a bond was created because the women owned the relationship. They nurtured it and maintained it.
The older woman said she should have adopted the younger one a long time ago. Perhaps that is true, but I think she already did. She just hadn't obtained the official documentation.
I think the moment her adopted daughter entered her life they were a family.
There are many poems about close friendships and bonds. There are some that refer to sisters of the heart, but the older woman in this story was a mother of the heart.
The mother chose to make it official, which is what made the story unique.
However, we don't have to adopt one another officially to show someone how much we truly care about them. All we have to do is reach out and share our hearts. And, age doesn't matter.