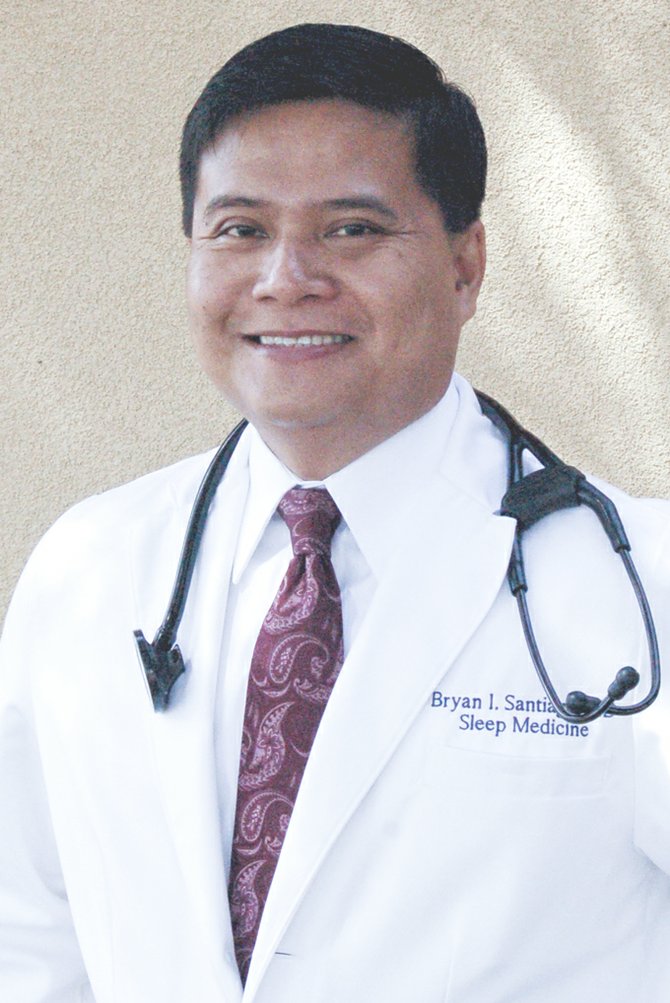 He's only been on the job for a week, but Grandview Medical Center has kept the Sunnyside Community Hospital's newest physician hopping.
A specialist in both internal and sleep medicine, Dr. Bryan Santiago has only been in town since last Wednesday, Aug. 14, but has already seen a number of patients. He will be using his skills in sleep medicine in a few months.
"The Sunnyside Com-munity Hospital board agreed to build a sleep lab near the hospital in Sunnyside," he said. "It should be ready in less than six months."
Santiago was born in the Philippines and spent his residency in New York and completed his fellowship in Baltimore. He has a wife and two children, which he hopes will follow him to the area soon.
Santiago has already developed an appreciation for some of the benefits of living in the Yakima Valley.
"I don't have to get up so early," he said. "It takes only a few minutes to get to work."
Santiago most recently worked at a private practice in San Jose, where the traffic is notoriously difficult. He said it would take him an hour to get to work just a short way across Silicon Valley.
"I like the slower pace here," he said.