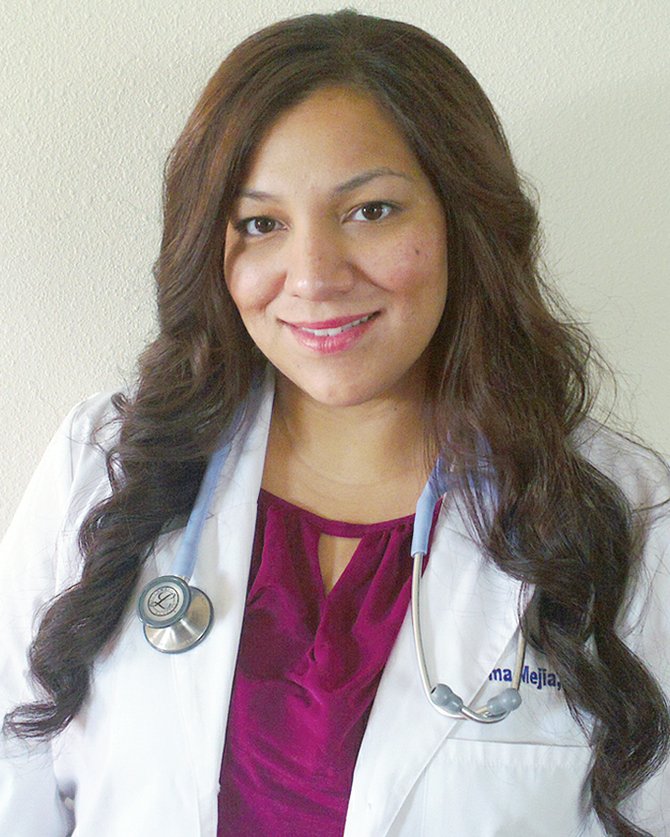 Irma Mejia has always felt a drive to serve the community she loves.
Growing up in the Yakima Valley, the Sunnyside woman experienced first-hand the struggles families of such a diverse community encounter.
Issues such as quality health care are among some of the many problems facing these families. It was this that motivated her to become a nurse and help those in her hometown.
Recently, Mejia made major strides in her plan to help the community by becoming an advanced registered nurse practitioner.

"It's an amazing accomplishment for my family and the community," Mejia said. "I didn't always know I wanted to be a nurse, but I knew I wanted to help people in the community that helped pave the way for me."
Mejia has long served the community by volunteering at her local church, teaching religious education classes as well visiting inspiring young minds as a motivational speaker in Sunnyside High School classes.
"Like a lot of the students here, I'm a first generation American whose parents were migrant workers," Mejia said. "When I was younger I felt as if the odds of me getting a college degree were against me, but I had supportive parents who worked tirelessly to make sure I stayed in school and a community that invested in my future."
The road to success was not an easy one for Mejia. Fortunately, her stern upbringing gave her the strength to endure times of financial hardship and many sleepless nights.
"At a young age I learned a lot of responsibilities," Mejia added. "There were times that I had three different jobs while attending school just to make ends meet."
The support Mejia received from her community inspired her to stay in Sunnyside and pay it forward, hoping to inspire young minds to greatness.
She started assisting valley patients in September of 2005 as a licensed practical nurse at local clinics and went on to Sunnyside Community Hospital working on the medical, surgical floor and the emergency room as a registered nurse.
"I enjoyed the diversity the community has to offer," said Mejia. "Working at Sunnyside Community Hospital I was able to see the entire life span from new born to the elderly."
While working at SCH, Mejia juggled a hectic work schedule along with education and a family.
"It was definitely challenging, but luckily I had my husband there to support me the entire way," Mejia added.
With her new title in hand, Mejia plans to continue her high quality medical care to the community by working at
Mid Valley Community Clinic.
"I will use my advanced skills and education to care for acute and chronic health conditions in patients from newborn to the golden years," Mejia said. "My ultimate goal is to provide culturally competent health care using a holistic approach and building a rapport with patients to better help care for them emotionally, empathetically and physically."