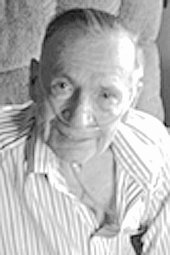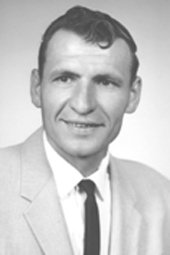 James "Jim" Marion Van Corbach Sr., 79, of Granger passed away on Friday, Aug. 23, 2013, at Yakima Memorial Hospital.
Jim was born Sept. 3, 1933 on a farm near Stickney, S.D. to William and Elizabeth (Bosch) Van Corbach. At the age of four-and-one-half years, his family moved to Washington near Granger in 1938.
Jim served three years in the U.S. Army from January 1953 to 1956. He was honorably discharged as a sergeant in the infantry, specializing in training sharp shooters. He was stationed in Fairbanks, Alaska for two-and-a-half years and loved it.
After three-and-a-half years of courtship, Jim married Louise Fay of Outlook on June 20, 1959. They were blessed with three children.
Jim worked for Granger Clay Products for several years making bricks until they went out of business. He worked for Ruehl & Arstein for nearly 40 years as a millwright. He knew that feed mill on Third Avenue near the sheep yards like the back of his hand.
One of his favorite things to do was fishing! Others were gardening, walking and collecting golf balls near the golf course. He also loved making bird houses and winning ribbons at the state fair. He helped his grandchildren make bird houses and throw rocks/apples over the riverbank. With his failing health consisting of COPD and congestive heart failure, he found he needed to use a scooter. He was well known around town as he explored on his scooter.
Jim is survived by his loving wife of 54 yrs, Louise; daughter, Cindy (Frank) DeBock of Grandview; sons, James (Darla) Jr. and David (Jennifer) Van Corbach, all of Sunnyside; sisters, Marie McClusky, Bertha Van Corbach, Betty (Harold) Grenz and Alice Hoogstrate; brothers, Hank (Juacile), Bill (Betty), Everett (Joyce) and Ben (Marie) Van Corbach; seven grandchildren; two great-grandchildren; and many nieces and nephews.
He was preceded in death by his parents; sister, Bertha Van Corbach; brothers, Dick, John, Joe and Cornie; and his twin Marion.
Memorial services will be held Thursday, Aug. 29, 2013, at 1 p.m. at Valley Hills Funeral Home in Sunnyside, 531 S. 16th St.
Those wishing to pay tribute on-line may do so at www.valleyhillsfh.com
Valley Hills Funeral Home in Sunnyside is in care of the arrangements.