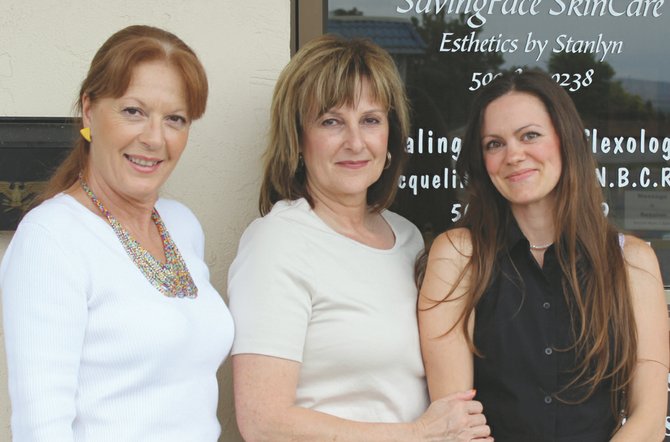 PROSSER – Three new specialty health practioners have joined the team at Clinical and Wellness Massage, 705 Seventh St., Prosser.
Each a specialist in their own field, James Rasey, owner of Clinical and Wellness Massage, believes he and the three other specialists will complement each other, creating a full service wellness location. The clinic now offers several types of massage, skin care and reflexology services. He is a certified licensed massage practitioner and clinical massage practitioner, with emphasis on orthopedic massage, sports injuries, myofascial release, lymphatic drainage, neuromuscular therapy and soft tissue restoration.
Rasey accepts most insurance plans and schedules appointments by phone, (509) 832-1716.
Breanna Harting, also a massage therapist, joined Rasey this past April.
With 10 years experience, Harting provides therapeutic massage, as well as relaxation massage. She has added Ashiatsu to her skills, a new modality utilizing her feet and weight for relief of muscle tension.
Harting's services may be scheduled by calling her at (509) 786-1417.
Stanlyn Nelson, owner of Saving Face Skin Care, has also joined the group. An esthetician for more than 10 years, Nelson offers relaxing facials, corrective skin treatments and a line of organic skin care products.

Nelson enjoys "…using the gifts God gave me to enhance the beauty God gave you."

She can be reached at (509) 832-0238.
Jacqueline Lyczewski of Sunnyside also recently joined the group, expanding her business after four years in Sunnyside.
Both Washington state licensed and nationally certified, Lyczewski employs reflexology and meridian therapy in her "Healing Soles" practice.
She explained that reflexology is the stimulation of nerves, organs and glands through pressure points on the feet, improving natural balance and overall health within the body.
Her web site, www.jl.iwantamassage.com, provides information on the benefits of these therapies.
Appointments with Lyczewski may be scheduled by calling (509) 840-2599.
The group is planning an open house in the near future to better acquaint area residents with the wellness center and their services.