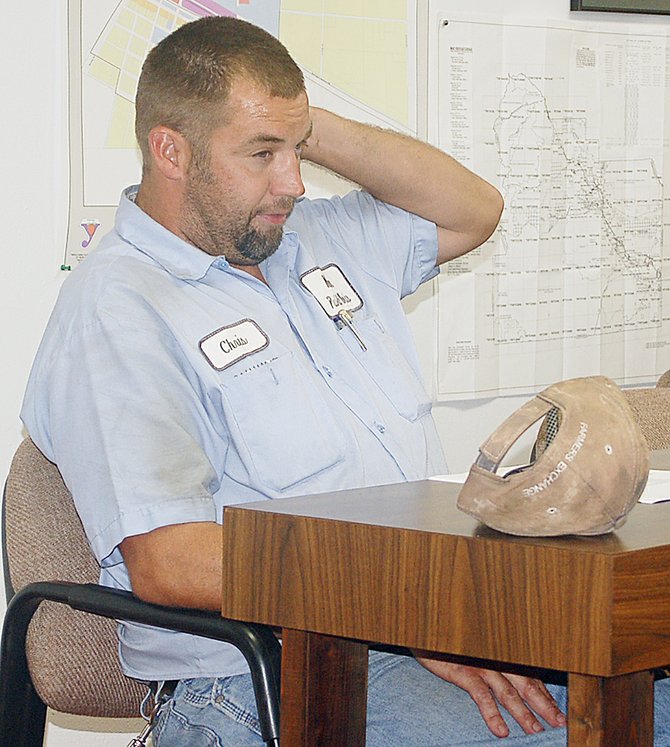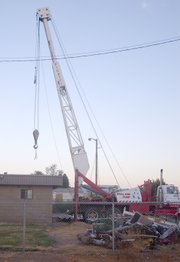 MABTON – Even as residents in south Mabton were seen watering their driveways early Tuesday evening despite the town's current emergency water restrictions, Mabton City Council was learning its water woes are getting worse.
The city, which has been on short water rations since mid-July, is in all likelihood faced with meager water supplies through the end of October. The soonest the situation will ease up is this winter, the council learned.
"The water situation just isn't getting any better," according to Chris Morris, Mabton public works supervisor.

The community, which has been on emergency water rations since July18, can expect to see a continued water shortage, Morris told the Mabton City Council during Tuesday night's regularly scheduled council meeting.
"We are looking at continuing the water rationing through the end of summer," he said.
But the most disturbing part of Morris's report to the Mabton council was that well #4 may be seeing its last days of service.
"I think we are going to find the well is depleted," Morris said.
In which case, he said "…we're going to have to locate a new well, ASAP."
His estimation of the well's demise came during a water flow test conducted Tuesday to determine the size of pump the well could support. Morris said the water flow test had been conducted to check the water pressure from well #4 as a part of repair process.
"We were expecting at least 200 to 400 gallons per minute," he said. Unfortunately, after just 11 minutes at 500 gallons per minute, the pump tapped out, Morris said.
It could be that the pump that the repair crew used for the flow test was too big, Morris admitted, but that scenario is unlikely, he added.
When the well was opened in the early 1980s, well #4 pumped at a rate of 1,100 gallons per minute.
"When we did the water flow test on well #4 today (Tuesday), the well tapped out at 500 gallons per minute just after 11 minutes," Morris said.
'It just doesn't look good," he said.
Last week, the city opened well #3, which is known to have nitrate issues. The well was opened in order to provide enough water pressure to support the plumbing in the Mabton School District buildings. Morris said well #3 water is being blended with water from well #5 and nitrate testing is being conducted daily. "So far we have been able to keep the nitrate levels below the state Department of Health recommendations," he said.

But we are going to have to examine our area and find a spot to open a new well. We can't do it over night, but we have to get started," Morris said.