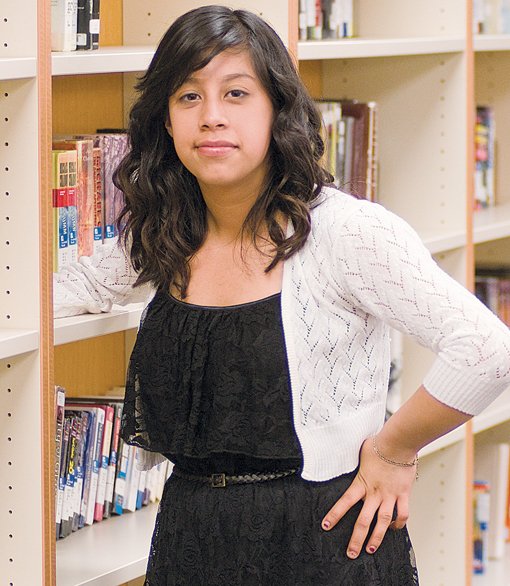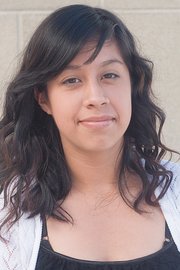 Others may see her as handicapped, but Karla Negrete is out to prove "…you don't have to live up to media standards."
Negrete is vying for the 2013-14 Miss Sunnyside title. She said it is important for others to understand "…you don't have to be perfect to serve your community."
She wants the citizens of Sunnyside to know that she cares about the community and isn't letting her disability slow her down. She wants others with disabilities to be inspired, learning they, too, can "…put themselves in the public and that they are stronger than they think they are."
Negrete believes there are no limitations, "…only opportunities." She has an arm that didn't develop properly, but doesn't allow it to limit her active life.
If selected to serve as Miss Sunnyside, she wants to create more opportunities for youngsters in the community. She wants to work with Harrison Middle School to develop more after-school programs like clubs, movie nights and athletic clubs.
"I want to keep youngsters off the streets and out of trouble," said Negrete, stating she is personally motivated in that regard.
She said her cousin made poor decisions as a result of being home alone after school. "He was bored," said Negrete.
"I think he would have stayed out of trouble if he would have had activities that kept him busy," she said.
Negrete believes in nurturing animals and people. Because of her nurturing spirit, she said she would like to either earn a degree in veterinary medicine or become a law enforcement officer.
Veterinary medicine appeals to the Sunnyside High School junior because she loves animals, but she believes a career in law enforcement would help her fulfill a desire to help the community.
Negrete is the daughter of Margarita and Rodrigo Negrete. She has two younger brothers and a younger sister.
She said she believes it is important for whoever serves as Miss Sunnyside "…to make the community better and to bring people closer to one another."
Negrete said the individual serving as Miss Sunnyside has an opportunity to help people feel a sense of belonging in the community.
"I believe Miss Sunnyside can bridge community members, helping them feel important to others," said the Miss Sunnyside hopeful.
The 2013-14 Miss Sunnyside Pageant will be held Sunday, Oct. 6, at 1 p.m. at the Sunnyside High School auditorium.