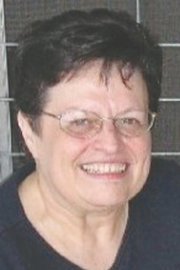 In our church we made this past November the month of Thanks-living, encouraging folks to cultivate an attitude of gratitude for an entire month, not just one day.
It is important to notice our blessings daily in order to keep our thoughts on a higher plane. Even Oprah gave this advice to her massive audience: write down five things for which you are thankful - every day. It's not magic, but it is brain science.
What we put in our gray matter, matters. What we think about most, changes our actions and reactions. Chemicals are released that make us feel better when we are more positive and thankful. You can find this advice in the Christian scriptures (Philippians 4:6-8).
The writer begins with these four succinct phrases:
Don't worry about anything. Sure - an impossibility at first glance. We are bombarded with dangers…in what we eat or drink, the side-effects of our medications, global warming, everything. There is so much to worry about.
Instead, pray about everything. Everything? Really?
Tell God what you need. And don't forget, our definition of "need" might be different than His.
Thank Him for what He's done. Try watching for the hand of a Higher Power at work in your world…notice the things that are happening around you that are truly miraculous.
The next verse promises a different kind of peace if we do the four things listed about, and then the writer gives us great mental health advice:
"Fix your thoughts on what is true and honorable and right. Think about things that are pure and lovely and admirable. Think about things that are excellent and worthy of praise."
I use this technique for myself to combat my critical, stinking thinking when necessary, and I've suggested it to many clients. Why not try it this December?
Just make a list of those words and phrases, and begin adding examples to the list every day. By the end of 2013, you may find you are looking forward to 2014 with a more positive attitude and with hope for better days ahead.
‑ Karen Helsel, a resident of Sunnyside, is a certified mental health counselor. She can be reached at kmphelsel@gmail.com, and will appreciate your feedback and humor sightings.