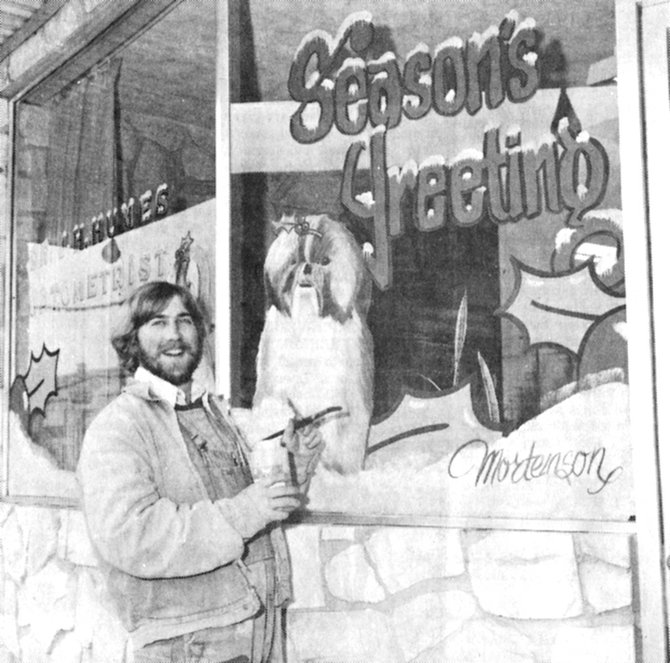 110 YEARS AGO…(1903)
Sunnyside residents were offended by an article written in an out-of-town publication that stated Sunnyside would not receive a railroad line.
Mr. and Mrs. J.B. George of Sunnyside welcomed a newly born 10-lb. baby boy to the growing family.
90 YEARS AGO…(1923)
Students at the Wendell Phillips School held a performance of "The Headless Horseman." Jack Sharpe portrayed Ichabod Crane in the production.
O.L. Boose of Sunnyside was named president of the newly formed Inland Empire Highway League, an organization focused on completing the construction of the new highway. Approximately 200 delegates from nine counties formed the organization.
80 YEARS AGO…(1933)
A shortage of working tools, known as the pick and shovel famine, affected Washington. Hardware store owners were optimistic, believing it was a sign that men were going back to work.
The Sunnyside High School football team was honored at a banquet hosted by the Commercial Club, having lost just two games in three years. In 1932, the team lost 12-2 to Yakima and 6-0 to Yakima in 1933.
70 YEARS AGO…(1943)
Upland Winery lost more than 18,000 gallons of wine in an explosion believed to have been caused by alcohol fumes.
The Sunnyside Chamber of Commerce organized a clothing drive to help war refugees.
60 YEARS AGO…(1953)
Bickleton's Van Nostern family welcomed newly adopted Ingebord, who was a German orphan the family supported through the Christian Children's Fund.
Due to a lack of snow, the Sunnyside Stampeders helped Santa arrive on horseback.
40 YEARS AGO…(1973)
Sunnyside theater owner Lloyd Honey was honored by the Motion Picture Pioneer Association in Beverly Hills, Calif. He owned the Starlite Drive-In, Liberty and Avion theaters.
30 YEARS AGO…(1983)
Cabbage Patch Kids dolls were one of the most popular gifts for the holiday season, making them difficult to find.
The Sunnyside Ministerial Association food bank received an influx of food for its pantries due to a number of children donating non-perishable foods to enjoy a movie at Eastway Cinema 3.
20 YEARS AGO…(1993)
Ernie Hager and Dick Visser served as grand marshals for the Sunnyside Christmas Lighted Farm Implement Parade.
Cipriano Garza of the U.S. Housing and Urban Development was in Sun-nyside to talk to farmworkers about housing needs and how President Bill Clinton's $200 million allocation would be best utilized.
10 YEARS AGO…(2003)
The Sunnyside City Council approved plans to dip into reserves to cover a $232,310 deficit.
Dollar Tree announced it would be moving into the former Staples location on Yakima Valley Highway.