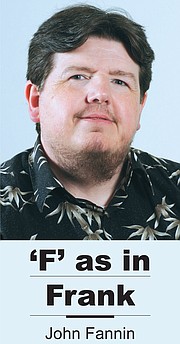 No, there is no official Fannin Tourism Board as described in the headline above.
But tomorrow it'll feel a lot like that as nine, count'em nine, members of Joni's family will be here in town for the Lighted Farm Implement Parade.
Each year we've been talking the parade up with her family and this year her parents and brother and sister-in-law decided to make the trek.
But during Thanksgiving dinner last week in Woodinville, talk turned to Sunnyside's signature parade and more family members inquired.
And that led to nine people from her family coming to see the parade – and us – this weekend.
Joni's ecstatic for this family reunion, since many of them we won't see at Christmas this year.
It all got me to thinking about the many, many times over the past eight years Joni's family, and even my own family, have come to visit.
Sometimes they stay at our place, but often they stay at a hotel here. Combine that with the wine tasting and shopping trips and dining out together and it got me to thinking Joni and I are kind of a tourism board.
Tomorrow will be the biggest visit yet from her family and they're already talking about what they'll do and where they'll go while here in Sunnyside.
All of that to say, we likely won't be the only ones to look forward to her family's visit as some of the local merchants here will enjoy it when they welcome Joni's clan to town.
The Fannin Tourism Board thanks you.
More like this story