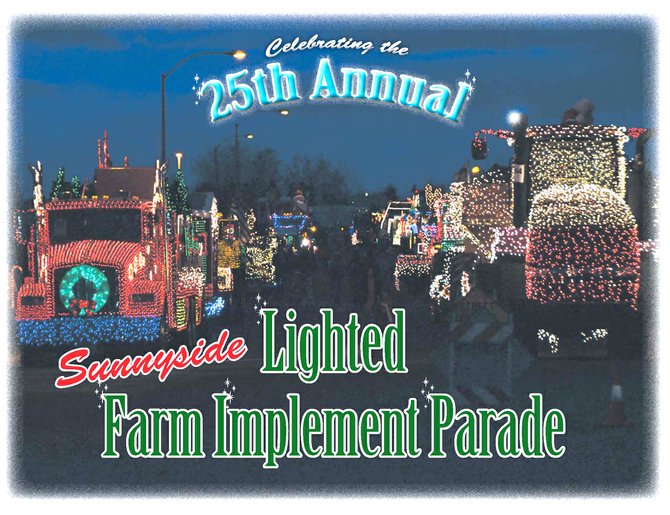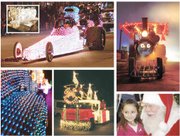 The Sunnyside Lighted Farm Implement Parade can now be celebrated 12 months a year thanks to a calendar recently published by the Sunnyside Chamber of Commerce.
The 2014 calendar, which includes December 2013, each month provides numerous colorful photos from past implement parades.
In addition, the calendar offers a brief history and background of the parade which each year attracts national attention.
Pam Turner is the chamber's executive director, and she said many of the pictures are Daily Sun News file photos from past parades, as well as some provided by some of the local businesses that sponsor each of the calendar's 13 months.
She says one of the chamber's committee members brought up the suggestion to offer a calendar in conjunction with this, the 25th annual Sunnyside Lighted Farm Implement Parade.
"It's really awesome, so beautiful and well put together," Turner says of the calendar.
The calendars are $5 each and available for sale at the Sunnyside Chamber of Commerce office, 230 E. Edison Ave., and the Daily Sun News office at 600 S. Sixth St.
During the parade tomorrow night, Saturday, Turner said the calendars and 25th anniversary commemorative t-shirts will be available for purchase at the Centennial Square gazebo at Sixth Street and Edison Avenue.
Turner said there was a print run of 1,000 calendars and that complementary copies will be provided to each of the 70 or so floats in this year's parade.