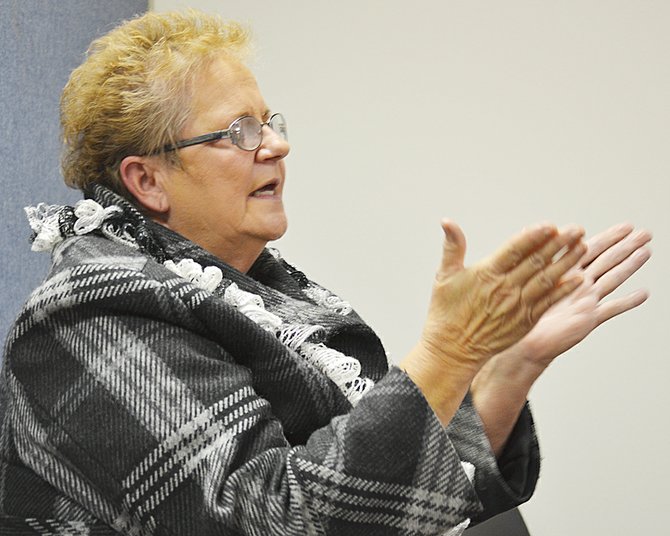 MABTON – Vera Zavala surrendered her Mabton City Council seat earlier this year to serve as interim mayor.
Now she wants back on the council.
During comments at the end of last night's council meeting, Zavala said it was her understanding that she could be put back on the city council right away after a spot opened up last month.
The seat became available when former councilman Mario Martinez won election as mayor and was sworn into office.
Prior to stepping down as mayor after the November election results, Zavala expressed a hope to be appointed back on the council.
Tuesday night, though, she essentially demanded to be put back on the council, claiming state municipal regulations would allow a quick appointment.
And at least some of those sitting on the city council agree with her.
The issue last night was actually raised by Councilman Mark Gourneau, who expressed frustration that two weeks ago the now four-person entity failed to have enough members present for a quorum.
"We need more input going on here," he said, hoping to have the seat filled right away.
Martinez reminded council that past city procedures have called for advertising a vacancy on the council and requesting applications to the post.
Two current members, Sophia Sotelo and Arturo DelaFuente, began their city council service through the application and appointment process.
Council last month agreed with Martinez to post legal notice about the current vacancy and to wait until January to fill the seat.
To date, there have been two applications filed with the city for the council vacancy and a third person picked up an application form this week at city hall.
"Don't we want to advertise, to ask people to sign up?" Martinez asked council, adding that public participation is "the American way."
Sotelo bristled at the suggestion she and other council members were opposed to "the American way," contending that Zavala's case is different.
The discussion turned tense and personal from there, as Martinez chastised council members for not being more active on their respective committees; and Councilwoman Oping Hutson questioned Martinez's employment status.
Mabton last night started video recording its city council meetings to post on YouTube and local access TV in an effort to be more transparent. Last night's terse exchange occurred, however, after the recorder was shut off.
The meeting ended without action on Zavala's request and it appears council will follow through with the plan to make an appointment next month.
However, the tension isn't likely to ease any time soon.
"Mario and I do not get along," Zavala said by phone this morning. "We have totally different views."
Zavala claims three council members approached her privately about getting her back on council, and she's hopeful for an appointment.
"It's okay, I don't mind waiting," she said. "If I get it, I get it."