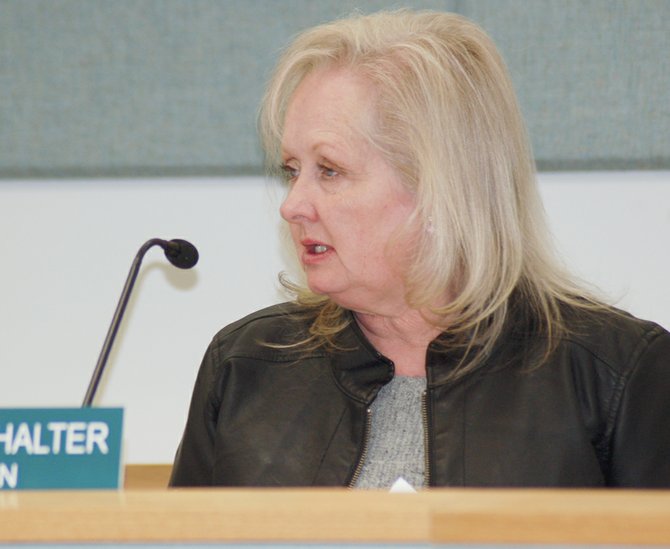 The Sunnyside Planning Commission moved ahead with the creation of an ordinance to govern the establishment of marijuana production and retail facilities inside city limits, during its meeting Tuesday night.
Electing to use its recently adopted adult entertainment 1,000-foot buffer zone ordinance as its guideline, the commission determined that retail outlets should be limited to locating in Sunnyside's B-2 zoned areas. They further agreed that grow facilities must be of a greenhouse construction and confined to the city's industrial zoned areas.
The 1,000-foot buffer applies to all businesses of an adult nature being restricted to locations outside of the areas where schools, churches, homes or daycare centers are located.
Additionally, the commissioners agreed to limit the marijuana grow sites to indoor greenhouse-style facilities, with all other requirements to comply with Washington state regulations already governing the land use, processing of recreational or medical marijuana.
After examining the city's current land use map, the commissioners agreed that the B2 zoning would be the most suitable area for retail sales of marijuana.
According to Sunnyside planning supervisor Jamey Ayling, the city hasn't received any applications for growth or retail businesses, although two have been received by the county with Sunnyside addresses.
He said Yakima County has received an application from local construction contractor Tom Paul for a growth facility outside of city limits and there is another applicant from the Outlook area.
The city currently has a moratorium in place on processing applications, which is in effect through August 2014, regarding the production, processing or retail sales of recreational or medical marijuana within all zoning districts within the Sunnyside pending the adoption of city regulations.
"It is possible for the moratorium to be lifted sooner if the proposed ordinance passes the city council's approval," said Jeff Barrom, planning commissioner vice chairperson.

The commissioners asked Ayling to bring back a draft of an ordinance and to schedule a public hearing to discuss the proposal at the commission's Jan. 14 meeting.