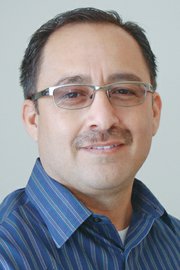 Sunnyside Planning Commissioner Sam Ramirez tendered his resignation from the commission, effective at Tuesday night's commissioners meeting.
His resignation was accepted with regret by the commission, according to DeeAnn Hochhalter, commission chairperson.
Ramirez's seat on the commission was scheduled to expire in January 2014 and "…there was a good chance he would have been reappointed to the position," said Hochhalter.

"Now we will begin the process of seeking a new candidate for the commission," she said.
Citing personal and work schedules as his reasons for resigning, Ramirez announced his pending resignation at the Sunnyside City Council meeting last Monday night.
Ramirez, a Sunnyside School District federal and state programs director, in addition to serving on the planning commission, previously served on the city parks and recreation commission.
Most recently, Ramirez sought a position on the Sunnyside City Council during the last election, losing to Dean Broersma.