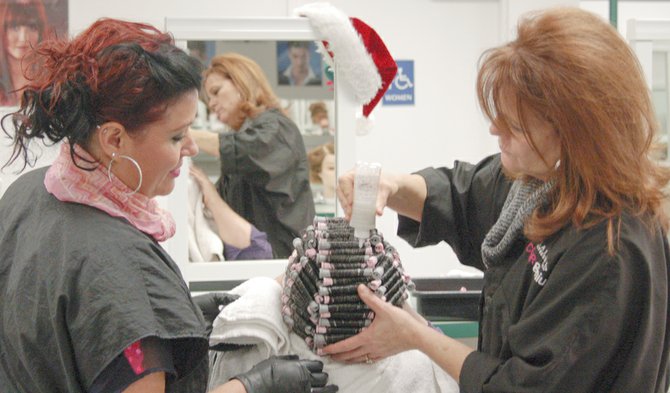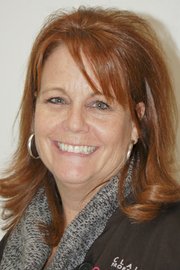 Gayle Hays spends her days teaching people how to make other people look beautiful.
Hays owns the Sunnyside Beauty Academy and said she enjoys her work.
"I love this," she said. "There are some challenges, but it only makes me stronger."
Although she was born and raised in Sunnyside, Hays now lives in Naches and commutes to the academy, located at Golob's Landing in Sunnyside.
Before becoming a beautician, Hays ran an in-home daycare for 16 years.
"I was able to be at home with my children," she said. "It worked out well for me."
Hays has four grown daughters, two who live in Sunnyside and two living in Ellensburg.
After her children grew up, she decided to go back to school. Hays said she wanted to learn to be an esthetician, a cosmetologist who specializes in skin care and facials.
"The school I went to didn't have that option, so I learned everything I could," she said.
Hays wanted a job that was just regular hours, no nights or weekends. As a result, she said she decided to become a teacher and opened the academy 10 years ago.
When she leaves her job, she leaves work behind. Lately she's been spending weekends having adventures on Chinook Pass.
"It's how I unwind after the week," Hays said.
She said she has enjoyed spending weekends at Chinook Pass Outfitters & Guides, going on day rides and hunting trips.
"I've had fun hanging out in the mountains every weekend," she said. "I spend 12 hours working each day, then play all weekend."
Not that she finds her job particularly stressful. She said she enjoys her life at Sunnyside Beauty Academy a bit more than she enjoyed her former work.
"I like daycare, I like little kids," she said. "But I love working with adults and teaching. It's not really a job. It's my life."