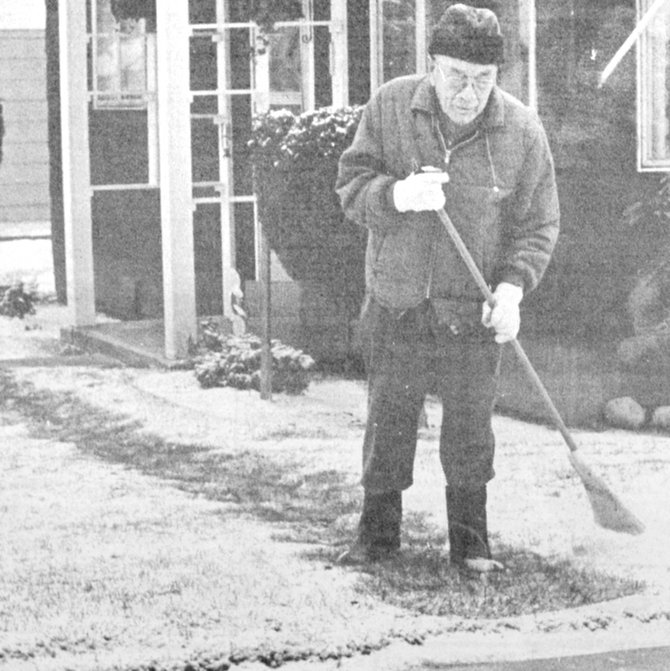 110 YEARS AGO…(1903)
Sunnyside voters elected H.H. Wende to serve as mayor, W.B. Cloud and E.J. Young as councilmen and L.E. Johnson as treasurer.
90 YEARS AGO…(1923)
Sunnyside High School students presented "The Importance of Being Earnest" by Oscar Wilde. Starring cast members included Reese Cochran and Bryan Gates.
Sunnyside's Barnett dairy delivered bottles of milk bearing a Christmas seal in an effort to raise funds for the fight against tuberculosis.
80 YEARS AGO…(1933)
Sunnyside police reported to city council members there was no increase in the number of drunks after the 18th Amendment was repealed.
Newly elected officers of the Molybdenum Mining Co. in the Moses Mountain mining district included George Mansfield of Sunnyside as vice president and Victor Cresci of Grandview as secretary.
70 YEARS AGO…(1943)
Sunnyside Chamber of Commerce President Horace Miller announced a preliminary application for a 30-bed hospital was filed under the sponsorship of the chamber.
"The Great Virgil," master magician and famous illusionist, made an appearance at the Lincoln School auditorium in Sunnyside.
60 YEARS AGO…(1953)
High winds were the cause of the collapse of the marquee in front of Sunnyside's Marshall-Wells store.
State Superintendent of Public Instruction Pearl A. Wanamaker provided the main address at the dedication ceremony of the newly constructed Bickleton Elementary School.
40 YEARS AGO…(1973)
Sunnyside Postmaster John Atherton retired after serving the community for more than 27 years.
The Sunnyside High School debate team, comprised of Greg Rayle, Sharon Ganser and Salley Aiken, brought home trophies from the District 5 Invitation Debate in Selah. Rayle captured first and third place honors in two categories.
30 YEARS AGO…(1983)
Former Seattle Seahawk Norm Evans was the featured speaker at Sunnyside Christian School's "Praise Celebration."
20 YEARS AGO…(1993)

The annual Country Lighted Farm Implement Parade in Sunnyside was filmed for the Charles Kuralt Show. More than 60 entries were featured in the parade.
Yakima County Sheriff's Deputy Rob Mottice, a Grandview native, escaped near death as a gunman fired upon him in the 2500 block of Wilson Highway near Grandview. A total of 15 shots were fired at him and his canine partner. Three men were taken into custody by law enforcement officials.
10 YEARS AGO…(2003)
The Mabton boys basketball team, led by Alex Zavala with 11 points, defeated Riverview, 44-35.
Yakima County commissioners appointed Yakima County Chair Jesse Palacios, Auditor Corky Mattingly, Grants Manager Steve Hill and Kimberlee Tully to the Black Rock Resource Development Committee.