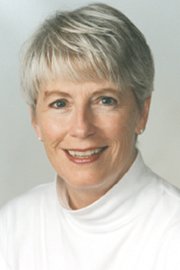 Our advent devotional booklet this year begins with the author telling about getting ready for a childhood summer vacation.
She says, "We often went camping along the Delaware shore, so there was a lot of gear to take along. For two weeks, our living room looked like a cross between LL Bean and an Army surplus store. As each item was added to the collection, my anticipation grew a bit more. Fishing rods meant we were sure to go fishing, and I wondered if that year I would catch the big one. Long, whittled, fresh birch tree sticks meant there was going to be some marshmallow roasting, and that meant late-night campfires with stories of past adventures. My father's long dough tray meant he was planning on baking homemade bread in the camp oven, smelling sweeter than any other aroma on earth."
Her description reminds me of our own times of preparation. When Bob and I get ready for our trip to the San Juan Islands every summer, we have a similar staging process - camp boxes emptied from last year and repacked, charge up the air pump, update the GPS and for heaven's sake, don't forget the crab cracking pliers.
As we pack, we anticipate the wonderful memories we are about to make.
The Christian journey of Advent is a similar experience of preparing for a wonderful event with excitement and joy.
When I was a growing up, the month of December was a delicious journey of holiday baking, finding the perfect gifts for my mom and dad, brother and sister, sitting mesmerized by the lights on the Christmas tree and tasting snowflakes on my tongue as they swirled in wisps around me. Everything was magical about that season of anticipation.
Now that I have been through the journey a few times, I am tired, which dims my enthusiasm a bit. I love the decorations and the shared meals, the delicious treats that add to my waistline, finding the perfect gift for someone I love and especially the candlelight Christmas Eve service.
But getting from here to there involves a lot of extra effort and attention to details that weary me and make me less than eager for the season to come. I'm also painfully aware of the losses many people have suffered at this time of year, losses that come back with a vengeance to inhabit the days and nights of Advent.
We have a hard time separating our emotions and desires about this journey from the actual event we're moving toward. Nestled in the clutter of human habits is the eternal truth of God-with-us. Regardless of what memories and moods Advent conjures up for each of us, we can't ignore the stark reality that God chose to become one of us - to enter the messy, tragic and ecstatic world inhabited by God's creatures.
No matter how we're feeling, God still comes. And God comes as a baby, for crying out loud - a vulnerable, fragile, needy baby in a world filled with foreign oppression, heavy taxation, the death of children and miraculous pregnancies.
Jesus wasn't born in a quiet, birthing room with soft music playing, to parents able to provide for his every need. No, Jesus was born in the bedlam of Bethlehem, where crowds of unwashed people and animals vied for walking room and sleeping room, where conversation focused on the ills of the government and the difficulty of making ends meet.
Sounds familiar.
Jesus was born, not to wave a magic wand and air brush the picture of Christmas as we want it to be. Jesus was born to share the journey, to express the love of God for humanity in whatever shape that takes.
So, whatever mood we're in this Advent, whatever traditions hold primary place for us, whatever meaning we superimpose on the coming of Christ, we cannot forget that the journey ends at the manger.
No matter what is going through our hearts and minds, we must pause in awe and wonder at the God who loves us enough to make himself known in a chaotic world where anything could happen.
‑ Rev. Katie Haney is pastor of the Sunnyside Presbyterian Church.