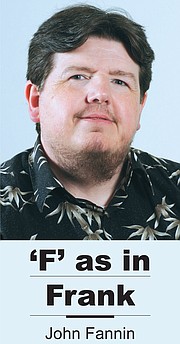 I can't put them on my fireplace mantle and they won't ever need polishing, but earlier this week I received some trophies at the conclusion of the fantasy football regular season.
While one of my two teams this year squeaked into the fantasy football postseason with a losing record, the other was its league's regular season champion and scored the most points among the league's 12 teams.
The latter team received those virtual trophies on the league website Tuesday morning along with a couple of other trophies for a good scoring week in the regular season finale courtesy of Chicago QB Josh McCown.
Now it's on to the playoffs for both teams. Win or lose, I am tickled to at least earn trophies for one of my teams in my second year of playing fantasy football.
Of course, these are virtual trophies based on inserting real-life NFL players into a pretend line-up of my choosing…hence the term fantasy football.
But Sunnyside's Lighted Farm Implement Parade is no fantasy…it is simply fantastic.
This year's 25th annual installment was as great as ever. One of four DSN reporters shooting the events of that day, I took my assigned place near city hall to capture shots of the illuminated floats making their way down Edison Avenue.
I noticed many, not all but several, businesses had decorations and lights up outside and were even open to visitors in the moments leading up to the parade.
I felt a little like the kid in A Christmas Story admiring his town's Christmas parade and storefronts.
A big exception to last Saturday's festivities was Sunnyside City Hall.
I could see no Christmas – okay, we'll call them "holiday" since it's a public entity – lights or décor whatsoever on or outside city hall.
It was almost as if city hall opted to abstain from the festivities.
There can be no dispute that the implement parade is literally the brightest event Sunnyside hosts each year.
It's a hallmark for our town, a trophy that attracts national attention year-in and year-out.
So, Sunnyside City Hall, let's dust off that trophy case and be a more visible part of the lighted festivities next year.
Surely, at least a few of our employees there can donate a few hours off the clock to spruce up the joint and partake in the fun.
Looking ahead, perhaps what might help next year is if the mayor or city council issues a proclamation setting aside Saturday, Dec. 6, 2014, as Lighted Farm Implement Appreciation Day.
For fun, maybe the proclamation could be read aloud at Centennial Square in "Hear ye, Hear ye" fashion just prior to the parade procession's start.
Another thought, maybe it's time for a Mayor's Trophy to be awarded to one of the parade entries starting in 2014.
The Lighted Farm Implement Parade is a very real trophy for Sunnyside, there's nothing virtual about it.
To its credit, the city does plenty behind the scenes to help the event function, such as setting aside tourism dollars for the chamber and providing traffic control.
But I think it'd be nice if the city could get into the festive spirit of the parade and help add a little shine to our trophy.