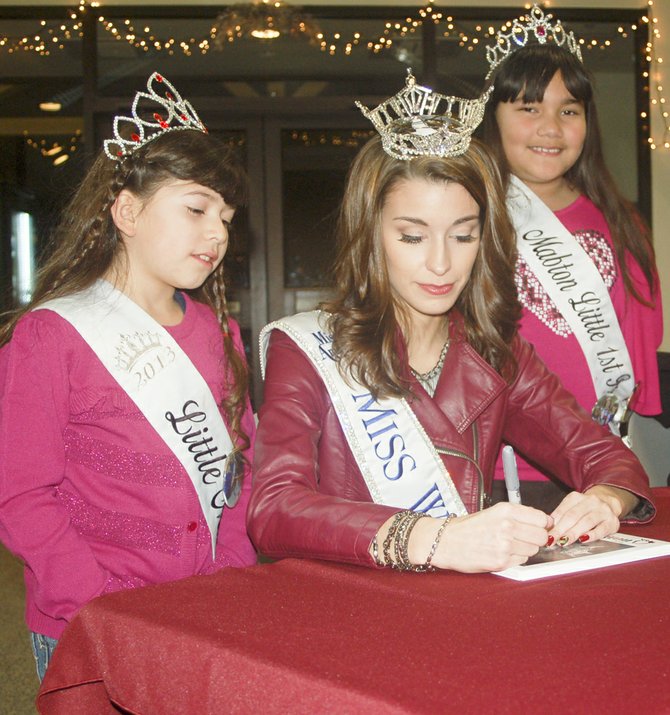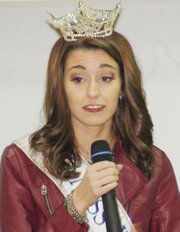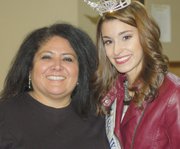 It's not all glitz and glamour backstage at the Miss America Pageant, but it is an opportunity to make lifelong friends, according to Reina Almon of Yakima, the reigning Miss Washington.
She described the Miss America pre-pageant show as a lot of hurry up and wait. There are hours of interviews, waiting for rehearsals, and of course hours spent in wardrobe, hair and make-up sessions, Almon explained.
"You learn to sleep whenever you can, wherever you can, because the days are very long," she told a gathering of Lower Yakima Valley royalty who attended a reception held in Miss Washington's honor Monday night.
Almon spoke to representatives from Sunnyside, Mabton, Grandview and Zillah during the reception held at the Sunnyside Community Center. The event, organized by Teri Alvarez-Ziegler, Sunnyside Chamber of Commerce president and Miss Sunnyside Court coordinator, was an occasion for the local pageant title holders to look beyond their community pageants and on to the next levels of competition.
The 22-year-old Almon told of her experiences both on stage and backstage while competing in the Miss America Pageant held last September. In addition, she told the young women and girls that there is a lot of money to be had as a pageant contestant.
"Even though I didn't win the Miss America crown, which I would have loved to have earned, I am the recipient of a $23,000 Miss America scholarship," she told her audience. That's all money she plans to use towards earning her college degree, she explained.
Almon, who considers her year as Miss Washington a full time job, is also a senior at Eastern Washington University, where she is working to complete work on her Bachelor's degree in government.
A West Valley High School graduate, Almon said she has been competing in pageants since she was a little girl.
"At age 15, I considered retiring from the pageant life. But I am so glad I didn't because I never would have had the opportunity to meet and become friends with the amazing women representing their states at the Miss America Pageant," she said.