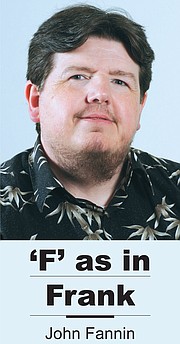 Christmas is one week from today and children everywhere are awaiting the arrival of Santa and the outcome of his mysterious naughty and nice list.
Others of us have a wish list in hand as we shop for our loved ones….trying to make sure we get something we know they'd like while at the same time giving them a surprise.
Of course, we all have our own wish lists.
In the spirit of list-making this holiday season, here's a wish list for the Lower Valley:
More theatrical partnerships between the SHS and SCHS drama programs. We thoroughly enjoyed the performance of "Peter Pan" put on by the two schools last month. Here's hoping for future joint productions.

State titles for the SHS wrestling and SCHS girls basketball teams. George Paulus and Al Smeenk are the most successful coaches I've met without a team State championship. Here's hoping that ends in 2014.

A refresher course on democracy for the Mabton City Council. Just because you've served on council for decades doesn't mean you automatically get re-appointed when you step down. There is no quid pro quo when it comes to public office.

A buyer for the Monson property. That in one fell swoop would give the city of Sunnyside some green for its efforts and create jobs.

A charter school for Sunnyside. We'll know in about six weeks whether Sunnyside's application is approved. Here's hoping it gets a green light to further enhance educational opportunities in Sunnyside.

Clear weather and dry roads this Christmas for those travelling, including Joni's parents as they make the trip over the pass to spend the holiday with us.

Last, but not least, a happy Christmas and 2014 to you and yours.