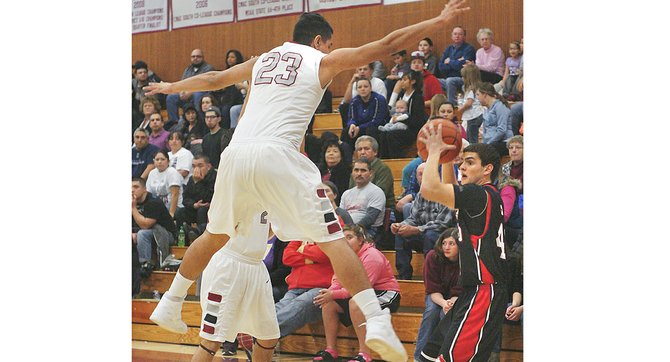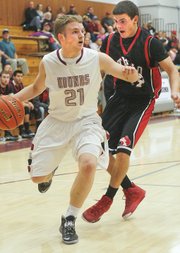 GRANDVIEW – On a roll from the get-go, the Grandview Greyhound basketball team sprinted out to a 22-9 first quarter lead and never looked back in an 86-48 CWAC win over Othello.
"We used a lot of full-court pressure defense in the first half to open up a nice lead," Grandview Coach Glenn Braman said of Tuesday night's thumping of the visiting Huskies.
Braman noted his team also clicked on offense, shooting a season-best 55 percent from 3-point land (11-of-20 attempts) and nearly 60 percent at closer range.
Grandview led by 20 at the half and 30 points after three quarters, up 69-39.
The balanced Greyhound attack saw five players tally in double figures, led by Isaiah Gonzales with 20 points. Andy Rodriguez, Joey Saenz and Isaiah Ruiz each lobbed in 12 points for Grandview, while teammate Kobe Schrank poured in 11.
Gonzalez also was strong in the paint for Grandview, pulling down 10 rebounds, while Ruiz kept the Greyhound attack humming by dishing out nine assists to go with three steals.
Saenz was also strong on the defensive end with three steals.
"Our focus has been on getting better every day at practice, and I feel we are doing just that," Braman said of his team's progress. "The boys are really starting to buy into the fact that defense is our best offense, executing better each time out."
Grandview moves to 5-0 overall, 3-0 in the CWAC. The squad returns to action at Selah this coming Friday before going on winter break.