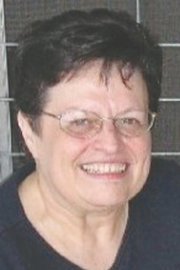 After 12 years in the frozen tundra of Indiana, we were glad to move to a milder climate in Sunnyside. When they told me winters were short here, I was delighted.
I don't particularly enjoy a winter that starts in November and lingers through April. You may think I'm joking, but it's no laughing matter.
One April the end of winter was marked by a severe ice storm. It was beautiful, with glittering icicles hanging from trees and power lines. As expected, trees fell under the heavy ice, and power lines were downed. We were without electricity for two weeks.
At first it was not a big deal. We prided ourselves on being able to cope with most eventualities. The trouble was that all of us had waterbeds with heaters that didn't work. You cannot sleep on a waterbed in winter in Indiana without a heater.
So we accepted an invitation from our pastor and his family to move in with them for a few days. They had a large house, and it would be no problem. And it was fine until their heat source crashed as well. We thanked them for their hospitality, but told them we were fair-weather friends, which meant we would only stay if they had heat! We moved on to the home of another friend.
After playing musical houses, electricity was restored to our part of town, and we were able to go home again and turn on the heaters in those beds! It took a while to warm up, but we survived.
Everyone is saying we are going to have a bad winter this year, but that's a relative statement: bad compared to what? I'm not shoveling snow yet, and that's a good thing.
‑ Karen Helsel, a resident of Sunnyside, is a certified mental health counselor. She can be reached at kmphelsel@gmail.com, and will appreciate your feedback and humor sightings.