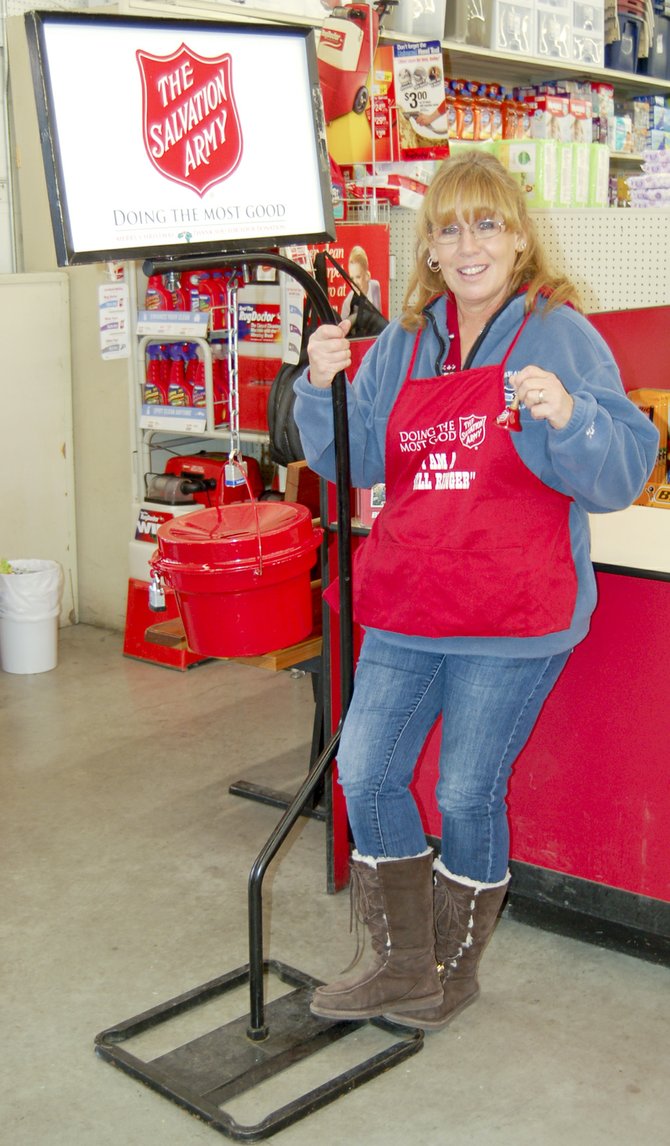 WORKING STIFF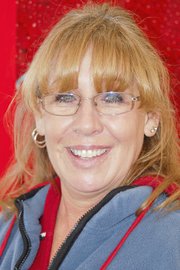 Roxzana Lakey says she's tried a lot of different jobs in her life.
She's a certified nursing assistant who has driven a school bus, managed apartments and recently drove a truck during the grape harvest.
This season she's working as a bell-ringer for the Salvation Army, a job she's done for two years, stationed at the Bi-Mart store in Sunnyside.
"It's very rewarding," Lakey said. "I love it here, the people are so nice. I meet new people every year."
Lakey grew up in Grandview and graduated from Grandview High School. She moved to Sunnyside years ago with her husband Gary. The couple's four boys are all grown and she has nine grandchildren.
She's been able to travel a bit in her life, visiting Hawaii as well as other tourist spots around the nation, including Mount Rushmore.
When she's not out traveling, she focuses on her yard, growing flowers and making it look good. She loves the sun, and loves summer.
"I don't like winter," she admitted.
Lakey said she drove a school bus in the Sunnyside School District for three years, a job she enjoyed.
"The kinders teach you so much," she said.
Driving a truck for R&R Hauling during the grape harvest was another experience she enjoyed.
"I've done a lot of different things," she said. "I feel like I can handle just about any problem. I can always jump in and help."
For the moment, her work is greeting people and helping to raise funds for charity. What she will do next is anyone's guess, but she will certainly be doing something.
"I stay busy," she said. "I get bored if I'm not doing something."