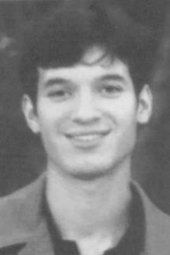 Noe Alanis, Jr., 52, of Dallas, Texas and a former Lower Valley resident, went to be in the arms of his Creator on Monday, Dec. 16, 2013, after a brief illness.
He was born in 1961 in Sunnyside. He was raised and educated in Mabton, and graduated from Grandview High School, before moving to Texas in 1980.
He was a proud and dedicated member of the United Food and Commercial Workers International Union Local 540 in Dallas for more than 25 years.
He was a kind and concerned soul from his youth, and was a lover of all animals mite and mighty.
He is survived by his sister, Adelina Christensen; numerous family members from Dallas Fort Worth and Rio Grande Valley in Texas; as well as his aunt, Josie Davis of Selah; and the Ascension Torres and Oscar Alvarez families from here in the Lower Valley.
He was preceded in death by his parents, Noe Alanis Sr. and Maria (Alvarez) Alanis; and brother-in-law, Gordon Christensen.
Services were held today, Dec. 19, 2013, at 11 a.m. at Holy Cross Catholic Church in The Colony, Texas.
In lieu of flowers or gifts, Noe would have greatly appreciated donations be made to any animal care facility in his memory.
Gonzalez Funeral Home in Dallas is in charge of arrangements.