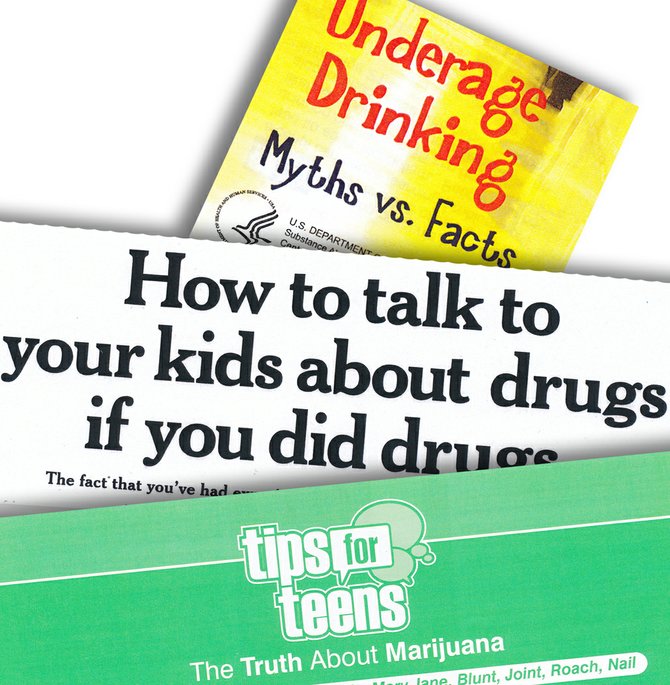 During its monthly meeting yesterday, the Sunnyside United board discussed preparations in advance of National Drug Facts Week, Jan. 27 – Feb. 2, 2014.
Part of the effort includes several flyers and brochures that will be available to the community and businesses to educate youth and families about drug and alcohol-related issues.
In addition, a student task force at Sunnyside High School is working with Sunnyside United on the awareness campaign. Ideas under consideration yesterday included an art competition among high school students, such as a graffiti mural, that convey a message against drug and alcohol use.
Concern was also raised by the board yesterday that the state has seemingly done little to educate youths against marijuana use. Though a voter-approved initiative legalized the drug's use for adults, it is still illegal for minors.
To that end, a consultant working with Sunnyside United, Steve Magallan, said one of the challenges ahead is to convey to teens a message not of "responsible use" – as conveyed by commercials – but to not use alcohol or marijuana at all until they are of legal age.
In addition, Magallan said "scare tactics" are not as effective in talking to youths about marijuana.
Instead, he said a better option to steer them away from the drug is to remind them that marijuana stays in the bloodstream for 30 days. Prospective employers, he noted, will still be checking for marijuana during pre-employment screens.
"You can test positive for marijuana without being high," he said.