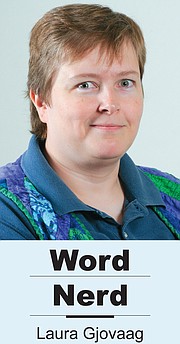 Tomorrow (Saturday) is the winter solstice, the shortest day of the year.
On Sunday, we will start moving out of the darkness and back into the light. Days will get longer and the sun will set later and later. The weather will continue to be cold, but we'll be on the upside toward more sunlight.
In the meantime, I really appreciate lights.
Sunnyside is a city of lights. We have our parade of lights in the dark of December that brings people to town to see it. An effort is also being made to create Neon Alley, a memorial to the city's past, when neon signs attracted business. It worked in part due to our long winter nights.
The goal of Neon Alley is to both preserve the city's past and to bring tourists into Sunnyside. Attracting people to town, even in the winter months, is important for the local economy.
Some people may not know that there is money set aside, collected from a tax on hotels and other places that provide lodging, that by law must go to tourism projects.
The purpose of those funds is to put "heads in beds." The money is earmarked for projects that bring people from more than 50 miles away to enjoy time, including an overnight stay, in Sunnyside.
The city's lodging tax committee is looking for applications right now to use that money. The applications are available at City Hall, along with submission guidelines. The deadline is Monday, Jan. 6, and that's a lot sooner than people think.
The days will be getting longer soon, but those who have concrete ideas of how to put those tourism dollars to good use need to use those days wisely.
More tourists will bring more dollars to Sunnyside. More dollars will bring more prosperity. The more prosperous Sunnyside is, the easier it will be to make it through these short days and enjoy the longer pleasant days ahead.