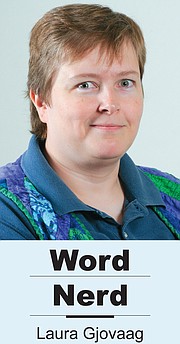 The commercialization of Christmas isn't new.
When the first store owner realized that using imagery of Christmas celebrations could sell products, it started. And it's been going on ever since. Even the modern image of Santa Claus is one that was popularized and cemented in popular culture through advertisements.
It's been more than 100 years since crass commercialization became the norm for the season in our society. You might even say that complaining about the commercialization of Christmas is a long standing Christmas tradition.
I've done my share of complaining, but I'm resigned to the incessant chants of "buy, buy, buy" and the endless parade of sales. It's possible to tune out the worst of the season's excesses while still keeping the spirit of Christmas in your heart.
And having a month-long series of sales has its advantages for the economy.
The emphasis on gifts means that retailers have a fine time as people prepare for Christmas. Many retailers say that Christmas spending makes or breaks the year.
The holiday also results in a lot of trees being planted, about 73 million a year in North America, to serve as Christmas trees in people's homes. That's a lot of jobs.
A more amusing look at the economic impact of Christmas can be found in the annual "Christmas Price Index", a slightly silly economic indicator that takes the price of all the items in the traditional carol "The Twelve Days of Christmas" and adds them up. You'd be spending more than $27,000 this year to get everything from the final verse, up 7.7 percent from last year.
And I have to admit that all the Christmas decorations all over the stores can cheer me up a little, even if I'm not in the mood for spending.
I wish all the readers of the Daily Sun News, and even those who don't read us, a very merry Christmas this year. May tomorrow dawn bright and happy for you and your families.