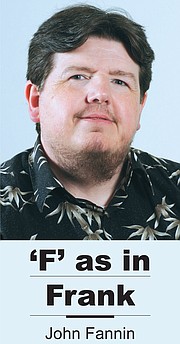 My column today was assigned the topic of the religious aspects of Christmas.
Sounds simple…but the more I thought about it the more it became apparent it's a tricky matter.
Merriam-Webster defines the word religious as "believing in a god or a group of gods and following the rules of a religion."
From the Gospels it sure seemed like God did all He could to not make the birth of Christ a religious event.
After all, angels proclaimed the good news 2,000 years ago not to the religious leaders or at a synagogue, but to simple shepherds minding their flock in a field.
In fact, Jesus in His ministry eschewed the religious of his day and actually took organized religion, as it was practiced in that day, to task.
His focus was on reaching out to those who were seeking, meeting them at their point of need.
He praised not those who practiced a religion, but rather those with even a shred of faith in God, whether it was the widow and her mite or the thief on a cross.
So, as for the religious aspect of Christmas – my original assignment – I've come to this conclusion:
Jesus today still yearns for those with a grain of faith, aware that His presence is needed in their lives. That's why He died, and rose again.
If religious observances, such as a church service or mass, help us draw closer to Him, focusing on Jesus "the perfecter of our faith," then so much the better.
However, if Christmas is our religion – if the celebration is a ritual that we cross off the calendar and overlook the cross - then I think we miss the point.
And, like the religious 2,000 years ago, we miss the Saviour.