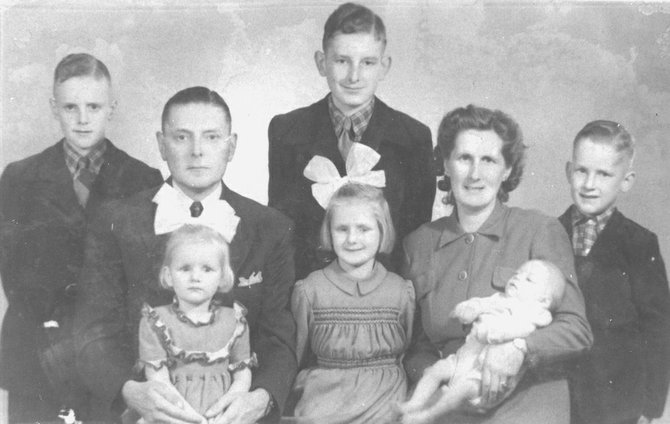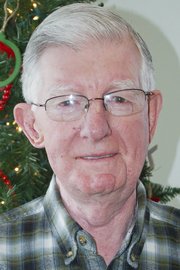 This December marks the 62nd anniversary of Hank Timmermans' arrival in the United States.
Timmermans, a longtime Sunnyside realtor, emigrated from Friesland (the Netherlands) with his parents and siblings in 1951.
He remembers being scared as his family boarded ship in Rotterdam.
"We arrived in New York 11 days later. Our family consisted of dad, mom and six children ranging from 3-months-old to 12-years-old," Timmermans said.
He was the eldest of the children in the family and remembers how scary the adventure to his new home was for the family, none of whom spoke English.
"In New York we were met by a gentleman from the Christian Seaman's Home, where we stayed on the night of our arrival.
"The following morning we were taken to the airport to fly to Spokane. From Spokane we rode the train to Toppenish, where we were met by relatives who transported us to their homes in the Outlook-Sunnyside area," he explained.
His father's sister and a brother were already living in the Sunnyside-Outlook area at the time. The family was separated for a while, staying with different relatives until they were able to locate a house to rent.
"Our first rental house was $35 per month, including the outhouse. The house had three bedrooms and was heated with a Spark oil heater," he recalls.

"All of dad's relatives lived here already. But mom was sad and cried a lot at first because she had to leave all of her relatives in the old country," Timmermans said.
"Dad was able to find a job for 75 cents an hour," he recalled.
The oldest of the Timmermans children were placed in an English speaking school. "Of course not knowing the language it was quite difficult for the first while," Timmermans admitted. But Timmermans believes that method was the best and surest way to learn English fast. The Timmermans children soon successfully melted into the American way of life.
In those days there was no government assistance of any sort.
"So either you put your mind to making it or go back to where you came from," he said.
"We were as poor as church mice at first. It was tough going and we had to skimp for quite some time," Timmermans said.
The family gleaned potatoes and fruit in order to keep the family fed, and received some help from relatives, friends and people from their church.
Timmermans recalls at one point his father sold the family radio that they had brought with them from the old country, in order to get money to purchase groceries for the family.
It was not all a downhill slide in the beginning, and with faith in God and intestinal fortitude, the family made a go of it.
"When we became naturalized citizens of the U.S., the requirements were that we had to be able to read, write and understand English to the best of our ability," Timmermans said.
"Individually we had to appear before the judge who asked us the questions we needed to answer about the history of the U.S."
As adults, Timmermans and three of his brothers served their new country by joining the U.S. Army and were stationed overseas.
"Our plaques are proudly displayed on the Veterans Memorial at Ninth Street and Edison Avenue," he added.
While Timmermans was serving in Germany, he had the occasion to make the six- hour trip to his hometown in the Netherlands to visit cousins. He and his wife have since returned for visits three times.
Each of the Timmermans men ended up running their own business. Today, Timmermans is what he calls semi-retired from selling property, but not entirely. He admits he still is asked to help out with land sales by people who know him.

Now, 62 years after arriving on United States soil, Timmermans and his family are proud Americans.

"We are forever thankful for what this country has afforded us.
"So it is with grateful hearts that we are able to be a part of the American dream," he said.
"God Bless America."