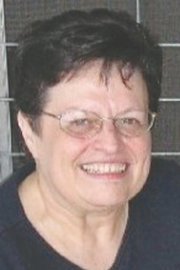 No, I did not say a picky eater, but reader. I look for books that are well-written, that stretch my imagination and vocabulary. I like many genres, but especially look for good mysteries.
This week I did something I seldom do - I flipped to the end of a library book to see who committed the murder. The book drove me nuts. Filled with boring details, it took forever to get to a point…any point. After forcing myself to read almost half of it, I gave up. When I turned to the last six pages to see how it ended, there were new characters I had not heard of before and one was the murderer. That confirmed what I thought: the rest of those pointless details were just that, pointless.
One of my favorite writers is C.S. Lewis. Although his works are not mysteries, they are amazing. We have worn out about three sets of The Chronicles of Narnia. I am reading these to my husband again, and we are enjoying them more than ever. We have laughed at places, and found ourselves weeping at other sections.
C.S. Lewis has another set called The Space Trilogy. These fascinating stories put a unique twist on several religious/philosophical themes in a way that is unforgettable. They are a bit more like science fiction than fantasy, and keep one enthralled to the end.
Another great read, which is also NOT a mystery, is a book called Let Me Clear My Throat, essays by Elena Passarello. I heard her interviewed on NPR one day as I drove home, and ordered the book immediately. I enjoyed her style of writing, but I reveled in the fact that she used words I had to look up in the dictionary! Sometimes I found myself laughing out loud; at other times I was a bit disgusted.
When it gets cold out, get a good book and stretch your mind and vocab. You'll be glad you did.
‑ Karen Helsel, a resident of Sunnyside, is a certified mental health counselor. She can be reached at kmphelsel@gmail.com, and will appreciate your feedback and humor sightings.
More like this story