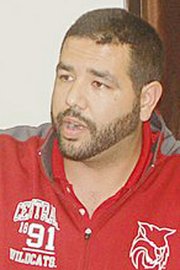 YAKIMA – New Vision, the Yakima County Development Association known for helping local businesses establish themselves, has selected Mario Martinez, the mayor of the city of Mabton, to join its board of directors.
New Vision's board is made up of a variety of Yakima County business people with a range of experience. Each board member serves a minimum of three years, helping the organization to support economic growth in the county.
The Yakima County Development Association, since 1988, has assisted 43 firms in locating or expanding in Yakima County. Those firms directly created more than 2,800 new jobs, representing 6.3 percent of the county's net job growth in that time period.
In the past five years, the organization has helped 12 firms. Those firms created 410 jobs and made investments in facilities and equipment totaling about $82.2 million.
The association is primarily funded by private business donations and local government grants. More than 260 local companies and entities invest in the organization in order to promote economic growth, including most local cities.
The association also conducts an annual business plan contest, the Enterprise Challenge, that gives all entrants feedback and assistance, but also provides a $10,000 cash prize to the top contender.
Other New Vision directors from the Lower Valley include Jay Hester of the Port of Sunnyside, Cus Arteaga of the City of Grandview, John Gallagher of Sunnyside Community Hospital and Sunnyside Mayor Jim Restucci.
The organization also will welcome Beth Klingele, the CFO of Tri-Ply Construction in Yakima, to the board in 2014.