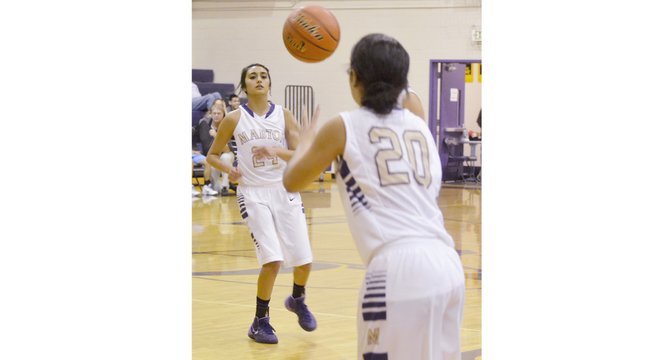 GIRLS PREP BASKETBALL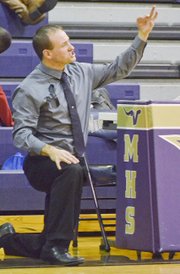 MABTON – This past Saturday the Lady Vikings put forth a valiant defensive effort that led to a 64-27 victory over the visiting Riverside Pirates of Oregon.
Mabton Coach Chris McCallum was pleased with the rebounding effort of the Lady Vikings, as well. Mabton grabbed the ball from the glass 47 times, whereas Riverside was only able to collect the ball from the boards 27 times.
It was Desanay Guerrero of Mabton who snatched the ball from the glass 11 times.
The Lady Vikings also forced the Pirates to turn the ball over 35 times.
"Any time you have numbers like that, you're going to come away with a pretty lopsided win," said McCallum.
On offense, it was Alyssa Nash of Mabton who placed the ball in the basket for 19 points. Guerrero contributed another 16 points for a double-double.
Mabton started the game with a 12-4 lead in the opening quarter and kept the momentum going, knocking down another 24 points in the second quarter for a 36-9 lead at intermission.
"We got up big early and didn't lose our focus…that was good to see," said McCallum.
He said the Lady Vikings executed on offense "…and finished well."
Mabton outscored the Pirates 13-12 and 15-6 in the third and fourth stanzas, respectively.
Lady Viking Soila Zaragoza, said McCallum, had a good game, contributing nine points to the score, recording seven boards, providing seven assists and getting five steals.
Nash, too, was aggressive on defense, getting in eight steals.
"One area I would like to see us improve on is staying out of foul trouble," said McCallum. The Lady Vikings combined for 15 personal fouls.
"But, that's something we can fix at practice," he said.
Mabton will this coming Friday travel to Burbank.