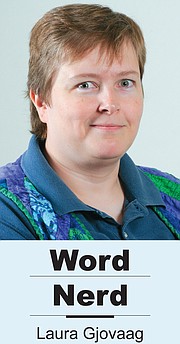 I don't usually make serious New Year's resolutions because I'm seldom able to keep them.
But this year I've got a goal in mind that I think, based on a month's worth of experience already, that I might be able to keep.
I have tried to learn Spanish for a long time. I remember singing Spanish Christmas carols when I was in elementary school. I was fascinated by the differences and similarities between English and Spanish.
I took three years of Spanish in high school and never progressed beyond "rank beginner". I wish I'd tried harder, but I was a teenager, so I forgive myself.
When my husband and I moved to Sunnyside I tried to learn Spanish again, mostly with a series of books. None of it stuck. My father, bless his heart, bought me Rosetta Stone. I tried, but it was very repetitive. I didn't do my lessons consistently.
The internet has a few options for online learning now, with more language learning websites appearing every month. The one that has given me hope for really learning enough Spanish to understand and make myself understood is called DuoLingo, and has some distinct advantages over my previous attempts.
The first is that I can run it on my laptop or my phone. It also runs on tablets. While it doesn't support every platform, it supports enough for me to use it when I want.
The second is that it sends me a reminder if I forget to study. I get a text and an email. That helps me to stick to a daily schedule.
The third is that it's more of a game than other methods I've tried. I can compete against my husband to see who is studying the most.
Did I mention that it's free?
I won't become fluent with DuoLingo alone, but using it along with Rosetta Stone, reading, digital flashcards and talking with the many native speakers around here, I hope to become good enough to conduct a basic interview in Spanish.
Language learning is important. It helps stretch the mind and results in understanding your native language better. With a little help from DuoLingo, I'm hoping I can finally get past the basics and add a second language to my life.