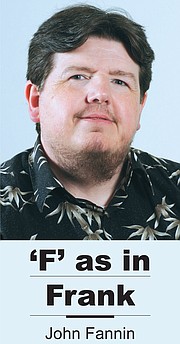 The Abolitionists is a three-part PBS series about those who endured persecution and suffering to bring an end to slavery in the U.S.
Last week's final episode noted President Abraham Lincoln offered a peace plan to the Confederacy that, among other things, would have allowed slavery to continue for another 40 years in this country.
Lincoln's offer was rejected and within months the Confederacy and slavery were gone for good.
I was struck by the fact slaveholders could have continued owning their slaves in exchange for peace and rejoining the Union.
Who knows? By the time 40 years rolled around the South might have gained enough control or sympathizers in D.C. to keep slavery on the books for a few more decades.
I'm glad for the sake of this country and African Americans that such a scenario did not have a chance to play out.
But it got me to thinking.
Confederates passed up an opportunity at compromise and suffered the consequences.
Those on the extreme right of the assault weapons issue might be facing a similar situation.
There is a national discussion underway about assault weapons and their place in society.
Should we have the right to own guns?
Absolutely, the Constitution guarantees it.
But the conversation in the works now isn't about taking all guns away. It's about re-thinking whether military weaponry should be issued to any and all comers - or even at all.
For example, is it wise to issue weaponry carte blanche that's capable of firing 27 shots in a 30-second span?
That happened at the Aurora, Colo. mass shooting.
Yes, there are federal gun regulations already on the books. But, since 2006 the Senate has failed to confirm a permanent, full-time ATF director to lead that enforcement. NRA pressure on Congress likely doesn't help, either.
I support the right to own guns. My family hunts, as does Joni's.
What I don't support is the notion that anyone, anywhere can fire away with a military-style, assault weapon you'd see in the likes of Afghanistan.
To put it another way, the first amendment protects the right to free speech, but it doesn't protect slander or libel. Likewise, the second amendment wasn't written with the idea that our country would go gun crazy.
The NRA and company have a chance to be part of the conversation and work for compromises that might actually allow some private ownership of military-style weaponry.
Goodness knows, the White House has given the NRA all sorts of talking points at the discussion table.
The Obama administration's hands aren't clean. It armed known cartel members in Mexico in a miserable and tragic attempt at tracking down the drug lords.
There's room for improvement for all at the table.
While the right to own a gun will not nor should not go away, the ability to own assault weapons might if there isn't compromise.
Newtown has put the assault weapons issue front and center. Maybe legislation banning them happens now. Maybe not.
But if there's another Newtown - whether it's our town or some other town - you can bet the tide will turn further against the NRA.
Right now there seems to be attacks on any discussion of regulating assault weapons. It's not at the level of the persecution 19th century abolitionists endured, but an element of vitriol is there.
Our own Sheriff held a public pistol-packing forum just last week, and this week a city council member told Sunnysiders to get concealed weapons permits.
The time is near, perhaps even at hand, for assault-weapon advocates to consider compromise.
Otherwise, a new band of abolitionists might have the final say.