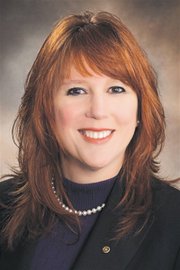 OLYMPIA - Newly elected Washington State Secretary of State Kim Wyman responded swiftly to the news this week that the U.S. Postal Service plans to end Saturday mail delivery, starting in August.
"As a vote-by-mail state, we are disappointed that the Postmaster General has announced plans to halt Saturday home mail service, but we are making plans to deal with this, and will work to ensure that our voters are not disenfranchised," Wyman said.
"First, many Washington voters already are using secure drop boxes that are placed by county election officials in convenient locations. This method is increasingly popular.
"Many counties say that more than half of their ballots are returned by way of drop boxes, and I support expansion of this approach. With this option, of course, voters can cast their ballots as late as 8 p.m. on Election Day without fear of missing the postmark deadline.
"Secondly, we will be urging voters who wish to use the Postal Service to get their ballots mailed by Friday before Election Day," Wyman continued. " It takes a little shift in mindset, but with no home mail pick-up on Saturdays, it will be a good idea to use Friday as the new target date."
Wyman noted that Postmaster General Patrick Donohoe has indicated that customers will be able to drop off mail and buy stamps at local post offices on Saturdays, although staff service hours will be reduced at some locations.
"The Postal Service has been working with my office as they deal with their severe budget problems, and we appreciate that they have continued to make election-related mail a very high priority," Wyman said. "We understand that the Post Office is dealing with a sea of red ink and that polls show the public supports halting Saturday service as a way to save $2 billion a year."
If the plan goes through without congressional intervention, the first Saturday without home service would be Aug. 3, the final weekend before Washington's Aug. 6 off-year primary.