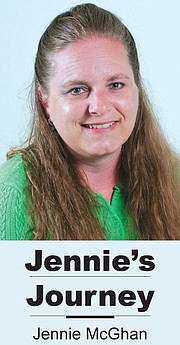 When something as dramatic as an individual in a key city position like deputy police chief is allegedly dismissed by the city manager, you bet the news will travel like wildfire.
That is because community members in cities like Sunnyside tend to share information with their neighbors.
This is a small town by many standards and the citizens care about what is happening at city hall. The residents want to see prosperity. They remain ever-vigilant about the decisions being made on their behalf because those decisions can greatly impact the community.
The citizens expect city leaders to be held accountable for those decisions and demand answers when they feel the decisions could have a negative impact on progress.
Sunnyside, undoubtedly, has had its fair share of ups and downs. Everyone crosses their fingers, sends up prayers and hopes the worst is behind the city when positive changes begin.
The news these past two weeks, to some, was not positive. It caused a frenzy of activity because there are citizens that truly believe Sunnyside has been positively impacted by efforts made by Deputy Police Chief Phil Schenck and the Sunnyside Police Department.
Some citizens wanted answers from Interim City Manager Frank Sweet, who according to the second letter released to Schenck and the public, said the dismissal was a misunderstanding.
However, it was difficult to get Sweet to talk about the matter.
The citizens weren't going to allow the situation to go away. They demanded answers and some went as far as insisting the city council fire him. They got their wish, but at what cost to the city?
I expected the outpouring of support for Schenck shown at this past Monday's city council meeting. Many in the community, right or wrong, give him most of the credit for reducing gang activity here. Many in the community were not happy with Sweet, based on the number of resignations and terminations that have occurred under his watch.
I think the most recent turn of events was the proverbial "straw" that broke the camel's back.
The city council members have their work cut out for them. The road to healing is a long one and I believe it is going to take a lot of wise and impartial decisions on their part to earn the trust of the community once again.
It's time for the city council members to set aside their differences and lead the way.