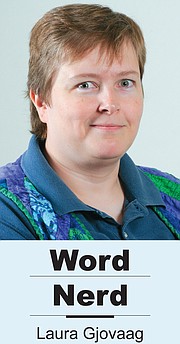 Sunnyside is about to get a new skills center, and I couldn't be more excited for the opportunities this will open up for the youth of the Lower Valley.
I've always been an advocate of different paths to education. Even as a child I recognized that the one-size-fits-all school system we have doesn't work for everyone.
As an adult I despair when students get lost in the shuffle, unable to compete academically despite being smart and capable.
While going to a university is a noble goal, it's not for everyone. And there are many paths to it that don't include jumping right from high school graduation into a dorm room.
The new skills center is going to offer new options to our youth, from simple career paths to stepping stones to a four-year degree.
The best thing about the Sunnyside branch campus of YV-Tech is that it's free to local high school students. While in their last two years of high school, these students can get a jump on the future.
With up to 60 credits and various certifications available, students who take advantage can advance their placement in community college or get started on a trade. With a community college degree, other options open up, including going to a university for a four-year degree.
The need for skilled workers is acute. The training these students will receive will serve them well when they enter the workforce of their generation.
With more of our students graduating and more options available to them both before and after graduation, the future is looking very sunny for Sunnyside's children.