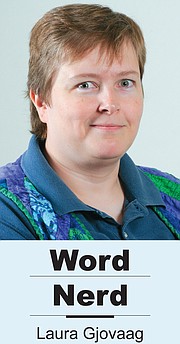 I do not usually read the comments on the Daily Sun News website.
I'm an internet old-timer, and I know that internet forums and comment sections are often the cesspools of online discourse.
The fact that words don't have to be told to someone's face lowers the level of discussion. Things that would never be spoken in person are written online without hesitation.
The name on the post doesn't matter; using a real name is no guarantee of civility.
This is all true of just about any open forum that allows comments from the public. It's been true as long as there has been an internet.
And so I don't read the comments unless someone asks me to or points something out.
Which is just as well, because I'm sure I'd be tempted to chime in and correct misunderstandings. And that's a company no-no here at the Daily Sun News when it comes to the on-line site we host. I am not allowed to comment on our website. None of us are.
The purpose of allowing comments on a news website is to encourage public discussion and debate on news topics. The person who posts a comment is responsible for its content, not the newspaper.
We try to police the comments and remove anything that goes over the line from civility into libel, but really, that's the job of the person writing the comment. It's also the job of people who read the comments and participate in discussion. There's a "report" link for alerting the company of problem posts.
Beyond that, however, we take a hands off approach and allow the discussion to go where it will. And sometimes that path is a very dark one.
I know how futile it is to ask for civility in any online forum. It is possible to be both civil and scathingly insulting, but it takes a lot of work.
I encourage those who post on our website to strive for civility and avoid cheap shots like deliberate misspellings of names or insulting images in their user icons.
I want to believe Sunnyside is better than that, but that's hard to do anytime I actually do read the comments.