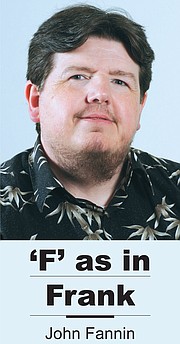 Like a lot of folks, I make resolutions at the start of each year. Some I keep, but most don't make it past March.
There is one resolution I have for 2013 that I think has a good chance of sticking.
And it's all thanks to Sunnyside and its city council.
When it became official with council action that our utility bills were going to go up by about $20 a month in 2013, Joni and I sat down and together we came up with a resolution to use less water.
In 2013 we're doing laundry less often, making sure we have a large load before we fire up the washer/dryer.
We're also taking other steps, like making sure to turn off the water in the house completely after each use to make sure there are no drips.
Who knows, by taking small steps in using less water we might end up spending less money on utilities than we did last year.
Of course that's exactly what the city doesn't want to hear - but that's the risk of raising utility revenue to balance a budget.
It's human nature. People will use less of whatever you're charging more for.
For example, when gas prices shoot up we respond by driving vehicles with better gas mileage and consume less fuel.
Besides, water conservation and using less laundry soap is a good thing to do for the environment.
So thank you, Sunnyside, for the motivation to save water and, hopefully, a little money in 2013.