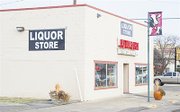 In December, city of Sunnyside building officials issued 22 permits and though few were big ticket items, there were signs of businesses at work making upgrades.
All told, the projects green lighted last month had a combined valuation of $288,034.
The bulk of that total was for a new 26x50 office added to a recently constructed commercial shop building at 550 Midvale Road.
The project is valued at $176,826 and Yakima-based All Services, Inc. is listed as the contractor.
Plans for the new office generated $783 in planning and permitting fees for Sunnyside city coffers.
Another commercial building upgrade in Sunnyside given the thumbs up last month included a re-roof project valued at $18,590 for a building at 1314 E. Yakima Valley Highway.
In other commercial-related permits issued at Sunnyside City Hall last month, one business at 416 E. Edison Ave. was given the go-ahead to install three new wall signs and another at 504 E. Yakima Valley Highway received thumbs up to create a new tenant space.
The 22 permits issued last month also included a project valued at $17,159 to install an automatic sprinkler system in an apartment building at 910 E. Harrison Ave.
Combined, the 22 permits garnered a total of $2,827 in fees for the city of Sunnyside.
Total valuation for all new projects permitted in Sunnyside for 2012 was $9.5 million.
Nearly half of 2012's valuation was generated by the new Sunnyside Christian Reformed Church building under construction on 16th Street.
Also for 2012, Sunnyside city coffers garnered nearly $94,000 in permit fees.
According to year-end totals provided by the city, Sunnyside in 2012 issued a total of 328 building-related permits compared to 430 in 2011.
Further, city officials issued 1,499 permits in 2012 related to code enforcement issues, a drop from the 1,628 issued in 2011.