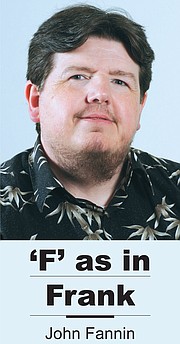 Recently the Washington State Department of Transportation breathlessly touted the one-year anniversary of tolls on the SR 520 bridge across Lake Washington.
The agency said $50 million was raised last year in gross revenue and that it will be used towards building a new $1 billion bridge in the future.
Two questions: What was the net revenue? And at this rate how long will it take to raise the revenue to build that new floating bridge? Twenty years? Thirty years?
Way over here in Eastern Washington I wouldn't ordinarily give a toll bridge in Seattle much thought. That was until last September when we sold our old vehicle to buy a new one.
A few weeks after we sold the old car we got a bill in the mail from WSDOT telling us we owed them a couple of bucks because our vehicle went over the floating bridge. We could have saved money, the letter told us, if only we had purchased a Good To Go! Pass.
I followed their instructions, appealed and sent the bill back to WSDOT with a copy of our bill of sale. A week or two later by mail the agency acknowledged that we didn't owe the money.
I kind of forgot about it, figured the change of ownership thing with our old car was fairly recent and that maybe DOL hadn't yet communicated it to WSDOT.
But it all came back again this week when we got another bill about how our old car again crossed the floating bridge. Pay up, the bill in the mail said.
Now I'm puzzled.
How is it WSDOT didn't note the change of ownership in its records the last time I replied? And why is it DOL and WSDOT aren't exchanging this info?
The upshot, it seems, is that Good to Go! isn't so good to go.
My request to our local representatives when they soon head to Olympia is to ask WSDOT to do a better accounting job with us, the public as to actual revenues and to the real impact on other roadways because of the toll.
Further, please sirs ask WSDOT to simplify the appeal process. The agency makes it simple to pay on-line or over the phone...but to appeal you have to do so in writing.
That's more postage for me and the state to pay...and who knows how many WSDOT staff hours to handle this flawed process.
Now, if you'll excuse me, I gotta go handle my second go-round with this state's Good to Go mess.