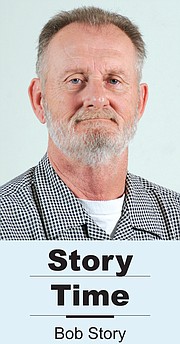 It's always fun to try and guess what might happen in the days ahead. Towards that end, keeping things light-hearted while forecasting what may, but probably won't happen, here is what my crystal ball reveals for 2013:
Jumping on the 'legality of marijuana' bandwagon, the Sunnyside City Council amends the ordinance it adopted in 2012 so that both alcohol and pot can be consumed at special events held at Centennial Square and the community center (but bring your own bongs, please).

Sunnyside school officials cave to local parents' demands that condoms be made accessible to students at the new health center on the high school campus. But, school administrators insist they will only be made available in official school colors.

Sunnyside Port District officials, in an attempt to preserve a piece of history at the recently acquired Carnation milk plant, while at the same time attempting to stimulate the local economy, hire a work crew to make the large smokestack resemble a Twinkie. Hostess takes the bait and announces operations will re-commence in Sunnyside.

The former Monson feedlot is sold by the city of Sunnyside to a traveling circus owner, who keeps with tradition and uses the property for a dog-and-pony show.

Yakima County commissioners publicly acknowledge they want to stay ahead of the curve in terms of state and federal mandates, and vote to have corrections officials purchase i-Pods and headphones, as well as i-Pads for each inmate in the county jail.

Yakima County's lead prosecutor receives approval to have his contract amended, allowing him to hire an after-hours chauffeur.