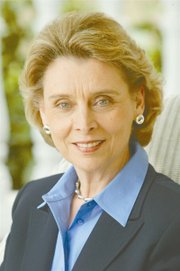 After the death of her husband, a Sunnyside woman decided it was finally time to go through her beloved's belongings.
As long-time Goodwill donors the Sunnyside family, who wished to remain anonymous, didn't think twice about where to send the second-hand items.
Shortly after their donation, the Sunnyside Goodwill store manager happened on a shoe box, complete with well-taken-care-of, used shoes, the original receipt and exactly $15,000 in cold, hard, cash stuffed beneath the shoes. The wife had no clue the money was tucked away inside the donation pile she had prepared to take to the local Goodwill.
Sunnyside Goodwill Store Manager Chella Cardenas says the day she found the money was just like any other. She removed the shoes from the box and placed them on the shelf. But this time, the seemingly empty box was heavier than expected. She looked beneath the tissue paper-wrapped shoes, finding yellow hand towels neatly placed in a rectangular shape at the bottom of the box. Cardenas says she opened the towels and found the large sum of cash, mostly in $100 bills.
Curious about the news of cash found inside a donated shoe box at the Sunnyside Goodwill, the wife of the recently decease man called in and perfectly identified the shoes and shoebox. With her accurate description of the box, it was revealed that she was, indeed, the secret owner of the cash.
The Sunnyside woman who had inadvertently donated the money told Goodwill executives she was in disbelief that Cardenas would be so honest.
When asked why she thought her husband would keep that sum of money in cash, rather than depositing it in the bank, she said her husband was most likely distressed about the banking system and felt more comfortable with keeping the cash at home.
She, however, will not be following in his footsteps.
"It's going to be deposited into the bank immediately," the woman told Goodwill executives.