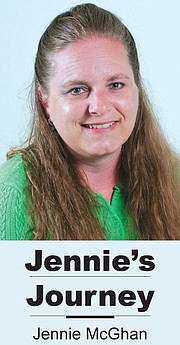 A couple of evenings ago I attended the annual Lower Valley Relay for Life kick-off event, and organizers decorated the venue as though those attending were at a birthday party.
The point was to emphasize celebrating more birthdays since those who fight cancer and survive have the supreme privilege of celebrating the date of their birth for a few more years, if not many.
I got to thinking about how precious life truly is while at the event.
There are some who do not have the privilege of growing older because of something as horrible as cancer or an unexpected tragedy.
I have always been a firm believer in celebrating my birthday. I have believed that it is important to take joy in the fact that I have lived one additional year on this world.
Life is fleeting and I celebrate it because I have that realization.
It always bothers me when others say they don't believe their birthday is anything of importance. It bothers me to hear others complain about the fact that they have grown one year older.
I suppose my disappointment comes from experiences I had at a young age. I lost a grandfather when I was 10-years-old. He died of throat cancer. The following year, my father died in a tragic accident. A year hadn't passed after that experience before I lost an uncle to cancer and a great-grandfather soon followed.
You see, I learned at an early age to never take anything for granted.
That's why I urge everyone to celebrate life. Honor those who have been lost to disease or tragedy by taking joy in the fact that you are still living.
If you have lost someone or have been in some way affected by cancer, support a Relay for Life team or join those who are participating.
Life is precious...take hold of it.