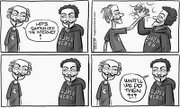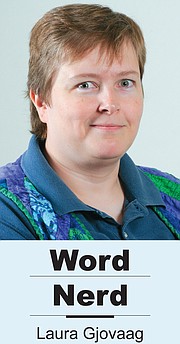 I met my husband online.
A lot of people automatically assume that means I met him at a dating site, but no, I met him in a forum about a TV show that we both enjoy. He didn't become my boyfriend until we'd met in person and hung out a bit, always with groups of people at first.
The internet has been good to me and has enriched my life in many ways. For some people, though, that's not the case.
At the moment there's a lot of news about a Notre Dame football player and what appears to be his fictional online girlfriend. It remains to be seen if he was part of the deception or a victim, but the incident illustrates the dangers of the internet to the unwary.
There are quite a few people out there who find it funny to trick people online. They use fake names and profiles and steal pictures of people from other sites and claim the picture is of them.
Some fraudsters even go as far as to reel in unsuspecting victims by building a narrative of their fictional lives, then asking for help, usually in the form of money. Massive fraud is often perpetrated this way and sometimes the scammers get away with it.
In some ways I am lucky that the internet didn't become widely available until I was an adult. Today's youth, including college students, are being caught in ever more sophisticated scams online. Youth don't always have the experience to spot these frauds. It has had dire consequences in some cases.
I don't know if Manti Te'o was simply taken in, or was just trying to make himself look more sympathetic with the story of a girlfriend who passed away, but the lesson stands.
Don't trust the internet. There are liars out there, lots of them, hiding under the comfortable cloak of anonymity the internet provides. Verify information before acting on it.
Scammers want different things. Some want to trick you out of money, some just want to make a fool out of you. The tricks get harder to spot every year, even for the experienced. If Te'o was tricked, he's far from the first.
We rely on the internet more and more as time goes by, but remember, the internet lies.