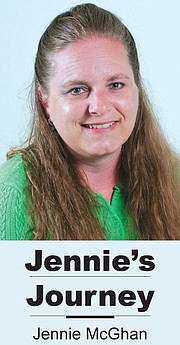 If you've ever watched chefs Gordon Ramsey and Robert Irvine on the television shows Kitchen Nightmares and Restaurant Impossible, you know these two experts insist that quality food, reasonable prices and good service are the basis of a successful restaurant venture.
I have for many years emphasized the importance of supporting local businesses, but recently wanted to pull back the reins because I couldn't believe the price of my meal after visiting a local eatery.
I experienced absolute sticker shock because the food was mediocre at best and I know I could have had the same meal elsewhere for half the price.
When I order fish and chips, for example, I expect to pay approximately $7. This meal, however, cost me $12.95, plus the cost of the coffee ($2.25) and taxes. The total bill was a whopping $16.40.
I was unimpressed because I know I can eat at Red Lobster and enjoy a much better meal than what was on my plate.
Because I was at an organized function, I was only provided a few menu choices. The other options didn't appeal to me and the cost of fish and chips, I thought, wouldn't put a huge dent in my meager pocketbook.
I was dead wrong.
The quality of the meal, too, was not what one would expect when spending so much.
This brings me back to the two chefs featured on the popular television programs.
Many of the restaurants they help "save" are truly disasters. They have overpriced their food and the quality of the food is poor.
The restaurants featured on the television shows are dark, dirty and in need of a some updating.
I think local restaurateurs could pay more attention to these programs because, in my opinion, there are only a few local eateries that have menus that appeal to my appetite, my pocketbook and my sense of atmosphere.
Thankfully, the service in most local eateries is pretty good and I give kudos to the staff for making the best of what they have to work with.
I have seen restaurants come and go in the Lower Yakima Valley. Those that fail, typically do so because the owners have not made the eatery unique, inviting and affordable. The quality of the food at some local eateries in comparison to the menu price...well, let's just say it doesn't appear the goal is to have customers returning on a regular basis.
All that I can tell you is, I am NEVER paying $12.95 for fish and chips again!