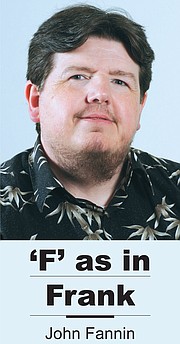 It might sound something like the Monkees' hit, but a Sunshine Days Sunday might be the way to go for the festival's future.
Facing a conflict because the Central Washington State Fair moved its dates to include the same weekend as Sunnyside's celebration, the answer for this year was to delay Sunshine Days to October.
The upshot might be more of a Partial Sunshine Days event due to the uncertainty of fall weather.
But I don't think this means Sunshine Days necessarily has to be in October in the future.
For the last several years Sunshine Days has primarily focused its activities on a Saturday, save for a Port-of Sunnyside-sponsored classic car poker run and barbecue the night before.
Perhaps in the future, the festival could start on Saturday, complete with a Miss Sunnyside coronation that evening, and culminate on Sunday with the Sunshine Days Parade.
That way, Sunshine Days would have more choice weekends available as its parade wouldn't conflict with as many in the area.
In late April or early May, for example, Granger holds its Cherry Festival and the highlight is its parade on Saturday morning. Sunshine Days could move to that same weekend and not interfere if its parade was held on Sunday.
There is precedent in the Valley for such an arrangement. Yakima, for instance, holds its lighted farm implement parade on Sunday, the day after Sunnyside's during the first weekend of December.
And right here in Sunnyside we already have one parade - Cinco de Mayo - that's held on a Sunday.
A Sunshine Days Sunday parade would be a break from tradition, for sure, but it could give us more weekend options in years to come.
For this year, though, life has given us October so we might as well make it awesome.
Who knows, maybe we could have the first-ever SHS Sunshine Bowl for homecoming - perhaps on Saturday afternoon following the parade - instead of the Friday evening SHS homecoming football game?
I'm ready for some Sunshine Days football...are you?